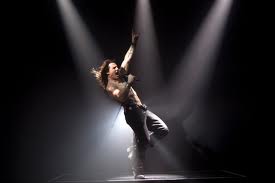 Pop culture, famous "A" list actors and mega sports stars fill the media spotlight. Huge numbers of fans flock to be a part of the "in" crowd or to see their hero in person. Jimmy Buffett, Phish, Lady Gaga or Kenny Chesney  sellout concerts in less than twenty minutes.
All performers and athletes connect with their fans causing everything from mild hysteria to crazy outfits and painted faces. The old black and white clips of fainting girls in the presence of Elvis or the Beatles has become an indelible image in our history.
The question here is, can authors achieve that status? Throughout the United States, book sales revenues exceeded $11.6 Billion in 2010. Book sales increased in nearly every category according to Book Business Magazine. With the popularity of books increasing at such a high rate, where does the author fit in the pop culture phenomenon?
At the recent Miami Book Fair International, you would think that they might be gaining ground in the idol-worshipping category. Huge lines formed to shake hands with authors, with sellout crowds for many of the presenters. Fans waited in line for hours to see the likes of Michael Moore and Jim Lehrer, or most anyone with a political slant. The demographics tended to lean toward an older group with a sprinkling of younger fans in the mix.
Then, the real "Rock Stars" arrived …
Teen and young adult authors drew the largest crowds. Some fans waiting in line for seven hours to see Jeff Kinney the author of "Diary of a Wimpy Kid" and Chuck Palahniuk the author of several novels and essays including perhaps his most popular, "Fight Club" which later was made into a movie and hit #1 at the US box office.
Palahniuk knows his audience. Backstage, I worked with a few others to ready the props. This author didn't have a presentation, he had a SHOW. The fried egg stumbled onstage, and that was my cue to rush down the middle aisle and fling plastic/rubber inflatable brains into the frenzied crowd. Hundreds of rabid fans rushed toward the stage reaching for their rock star idol to toss the props. The crowd turned into a mosh pit of young people as the cacophony of cheers, screams and hissing filled the auditorium.
The race was on to be the first to fill their brain… and this was no small brain. It about three feet across and held a lot of air. The room grew quiet, filled only with the hissing sound of inflatable toys enlarging. Five minutes or more passed as the many lucky fans competed to finish first. At last, a rumpled and light-headed kid jumped up and wavered from hyperventilation, holding his brain high.
This is the stuff of rock stars, the seemingly disconnected request, blindly filled by the fans. The crowd experienced their star author as no one else can. They connected and obeyed every command. Palahniuk chucked Three Musketeer Bars into the audience and they scrambled after them like fans after a foul ball at a baseball game, climbing over each other and taking shots to the head.
Palahniuk settled into a reading and the fans held their collective breath. The last stop on his tour was going to be his best. He had pulled out all the stops and the fans gobbled it up.
Then something happened that I had only seen on the grainy black and white movies from the sixties … a young fan fainted. Boom. Right to the ground. Chuck Palahniuk tore at the hearts and minds of his fans. Some say it is the graphic nature of his material. Others said it was the seven-hour wait in the hot, humid Miami weather. I say it was fandom—that unexplainable thing that happens in the presence of your idol. Across the room, another group gasped and a murmur grew, signaling the fainting of another.
The phenomenon was working in full force. Palahniuk knows his audience. He gives them what they want. Later, talking with Chuck, he said that he has gotten used to the fainting. It happens all the time. He's had well over one hundred fainters at his appearances. Now that is rock star status to me.
They may not be in the public eye the same way as rock stars, athletes and actors, but authors do have a place in the fan worshiping pop culture society that we live in. To some it might seem silly or overboard. To me—it's awesome. To see almost a thousand fans go crazy over a WRITER is unbelievable. Young impressionable minds that devour books can't be a bad thing. I'm not sure how many more authors are out there that have such a devoted following that they can fill up auditoriums with screaming, fainting fans. The one thing I do know. I met a rock star in Chuck Palahniuk.
This post was originally published in Jim Devitt's blog in November 2011.
 *     *     *     *     *
Jim Devitt is relaxing on a beach in Sanibel, Florida, working on his continuing adventures of Van Stone. Meanwhile, he is a Contributing Author for Indies Unlimited and the author of the #1 Kindle Bestselling novel, THE CARD, For more information, please see the IU bio page or his blog:  http://jimdevitt.blogspot.com/
[subscribe2]