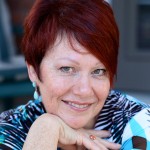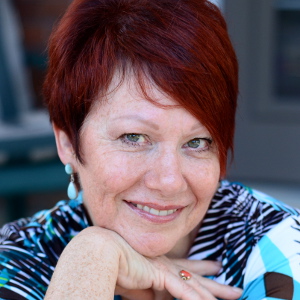 How many times have we all heard that old saw "write what you know"? What does that even mean?
Many take this as advice to write only about our areas of expertise, what we have studied, where we have been. The implication is that if we are not well versed in our subject matter that we will slip up somehow and that our ignorance cannot help but be revealed.
 Granted, I would never attempt writing about nuclear energy, astronomy or mathematics. That would be sheer folly, as I know less than most five year olds about these areas. So, in that sense I suppose I, and others in similar positions, would do well to heed the rule. When we quote hard facts, or science, or even historical events we had best have our information on solid ground. Otherwise we will end up with egg on our faces. Our readers, often more knowledgeable than we, will catch us up.
So I see where this is crucial for those of us who write non-fiction. To be credible we must have our facts straight. Our reputations will certainly depend on it.
But I write fiction. When I hear that rule, my thoughts take another direction. I do not think about facts, accuracy of information beyond what is needed to be believable. The question then remains, "How does 'write what you know' apply to me, if at all?"
What comes immediately to my mind is to ask "How can we possibly write something other than what we know"? When 'they' say 'write what you know' this is what I take it to mean – that we infuse our writing with our experiences and analyses of the human condition and how we react to events, people, places and situations. We cannot do otherwise or our writing would become sterile and lifeless. Our plot and characters may be fictitious but the skill with which we bring them to 'life' makes them real. They resonate with the reader because we have found an authenticity with which to clothe them. That authenticity can only come from our personal understanding – in effect 'what we know'.
The only tools we have at our disposure that can bring our characters to life is 'what we know'. We cannot do otherwise. Even in Fantasy and Science Fiction I believe that the images we describe, however fantastical, which we claim are created from our imaginations, are limited by some connection to our experiences of our world, and that the reader must come to share that understanding at some level or the writing will not touch them. No matter how foreign the society, how alien the race, how strange the culture, the behaviours we describe must not stretch the limits of our understanding, of our knowing so far that we can no longer identify with them.
I can think of nothing I have ever read that lacked this connection of understanding. Is it possible to write outside of that? I doubt it. That way lies madness. And perhaps, even in madness we still operate within 'what we know'.
I'd love to be challenged on this. It's something I have thought about for a long time.
*    *     *     *     *
Yvonne Hertzberger is a Contributing Author at Indies Unlimited and author of Back From Chaos and Through Kestrel's Eyes, Books One and Two of Earth's Pendulum, an Epic fantasy trilogy. For more information please see the IU Bio page and her blog at  http:/yvonnehertzberger.com
[subscribe2]