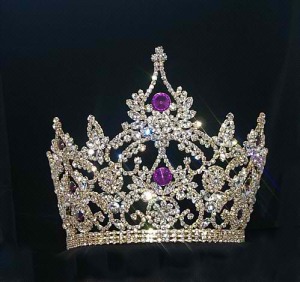 Okay, I'm stealing the snark queen crown from KS for a bit. Pardon my ranting….
Once upon a time I was the supervisor for a department of a retail computer electronics company which shall remain nameless. One day one of my employees – we'll call him Dick – came to me in a bit of a snit. It seemed that another employee, John, wasn't sharing his tools. Well, John was a great employee. In the Army Reserve at the time, he kept his work space neat and clean, his tools maintained and in place. As a consequence, he had the best tools in the department and he usually shared them. He had only one rule – return it the way you found it. Dick had broken that rule. Well, actually he'd broken the tool, and it wasn't the first time. So John banned him from borrowing his tools. Dick, feeling he'd been treated unfairly, decided to help himself to John's tools. At which point John went to him and politely asked for the tools back. Military trained, he used please, explained why Dick couldn't use his tools, and then said thank you. I knew this, because as supervisor I'd been watching.
So I told John he had to share his tools. It wasn't enough that he'd explained himself, said please and thank you. Dick was entitled to use those tools too, because they were there. It affected Dick's livelihood that John wouldn't let him use his tools, because he couldn't do his job as well.
Anyone getting a little annoyed at me? Good, because the first part is true, the second is not. Yet it's the argument I've been faced with many times over the last year, as, no doubt, many moderators of sites have.
The site I'm admin of clearly states that it's for informational purposes, to support authors, to share tips, tricks and ways to become better and more effective writers. Not for promotion, there are plenty of other sites to do that. (Want a list? I can get you one.) We allow one day for self-promotion, have a Free-for-today thread, etc. That's not enough it seems for some people, they still want more. They're 'different'. People get endlessly creative at trying to slip promotion by us – as if posting your book title or titles isn't promotion.
There are any number of studies and surveys to show that kind of marketing doesn't work. This was reiterated at the London Book Fair, where a few speakers discussed the growing level of self-promotion, and the ineffectiveness of it. No matter how many times such information is posted, though, people still insist on doing it, and there are still complaints. Enough that there have been times when they've driven both myself and one of my mods to tears with the level of rudeness displayed. At times, I've seriously considered shutting the site down and letting it all go.  And oddly enough, its usually those who participate the least who complain the most. The only reason I don't is because of the people we do help. I refuse to punish those good people for the bad attitudes of others.
One of the newest complaints, though, is that I'm stealing food from people's mouths by not allowing them to post promo on certain sites I manage. REALLY? Somehow I just can't see it. My one site is going to make your children go hungry, with all the sites that are out there? Seriously?
I know I'm not the only one. Several sites have had to cut back on the self-promotion and make multiple requests to have that request respected.
As writers, we all want to succeed. To my frequent delight I see many authors eager to help others do so. On the other hand, there are a large number who don't seem to really care about the rules, who think they should have the right to do as they please because their masterpiece has to get attention. Even worse, some of the threats being made are truly shameful on the part of those making them. Most of us are concerned about bullying, but there's a number of us who really should look at themselves first.
Where does this sense of entitlement come from? All you're really entitled to is the same chance that each of us has, of getting noticed, of being read. Whether it's here at Indies Unlimited or elsewhere, there are lots of hands out to help you up without the need to tear someone else down.
So, I have to ask some of you, is this really how you want to do it?
*****
Valerie Douglas is a contributing Author for Indies Unlimited and the writer of the recently released romantic suspense novel Lucky Charm, the epic fantasy series The Coming Storm and the contemporary romance series The Millersburg Quartet. For more information please see the IU Bio page, her blog http://valeriedouglasbooks.blogspot.com or visit her web page http://www.valeriedouglasbooks.com/