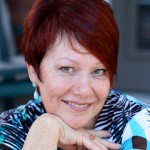 The idea you had for your next book looked really great. After all, each book is supposed to be better than the last; your skills as a writer are growing. You set yourself a new challenge, one that would grab the attention of your fans and garner the respect of your fellow writers. You have 20,000 words already written. But now you encounter a problem and you're stuck. What to do?
I wrote that in the second person in the hope that I am not alone. Surely others here have encountered a similar dilemma. It is the one I am facing with the third volume in the Earth's Pendulum trilogy. Perhaps articulating it here will help me extract myself and set me on the path to the solution (as well as share options with others). Those of you who have faced this may have ideas for those of us who have not. The rest of us may benefit from some brainstorming.
While the scenario for each of us will be different, I will be specific about mine as a start off point for discussion – and admit that this is also a plea for some help, not something I find easy to do.
I wrote my first book in multiple third person. It worked well, I thought. Readers found it engaging and loved my characters. It was also fairly easy. With the second I switched to first person, a challenge that worked. The feedback was that this book is tighter than the first, that they liked the immediacy of staying with one point of view. But being the glutton for punishment that I am, I chose to write the third volume in dual first person, switching back and forth as needed from one point of view of the two main characters to the other. This works to a point. I have been able to find a unique and recognizable voice for each one. I can show scenes where they are together and where they act separately. So far, so good. It allows me to develop the changes in their relationship, which is an integral theme to the story for this volume. Still OK.
Now comes the hitch. I do not have enough tension in the story. I don't know how to show enough of the back stage, what's happening behind the scenes, to set things up for what my characters will face. These are problems my characters will encounter as the story progresses but do not necessarily see or understand until they come face to face with them in real time. These issues or crises are not pre-existing conditions before the time of this book. They are a direct outcome of fundamental changes challenging the accepted values of that society, recent changes that will meet with strong resistance from the population.
So what do I do? I could go back to the drawing board and write once more from the multiple third person. That would allow me to show things that my characters do not know but will create obstacles for them. It would certainly make my life easier. But what does that do to the progression I have set up? Can I actually go back to multiple third person once I have already written the second book in first person? Would there be anything wrong with that? And what about the challenge I set myself; about becoming a better writer, about learning?
I could continue with dual first person and somehow try to make my characters aware of the seriousness of the crises they must face – though that is where I am stuck. How do I do that? Yes, one character is a seer. But I do not want to rely too heavily on her visions. That is too easy and puts too much reliance on the paranormal, which needs to remain fairly low-key. Is it possible to reveal enough of the background situation to keep the required level of tension without resorting to too many visions or giving up my chosen points of view? How do I accomplish that?
I am fairly confident that I am not alone in finding that part way through a work in progress something isn't working. How did you get past that? And what suggestions do you have for those of us still facing that dilemma?
*     *     *     *     *
Yvonne Hertzberger is a Contributing Author at Indies Unlimited and author of Back From Chaos and Through Kestrel's Eyes, Books One and Two of Earth's Pendulum, an Epic fantasy trilogy. For more information please see the IU Bio page and her blog @ http:/yvonnehertzberger.com