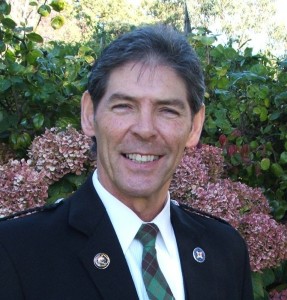 While considering this question, I found that it was not as straight forward as it first appeared, there were several occasions that I was tempted to label as 'my best day as a writer'.
It could have been the day I finished the first draft of my first book. That memory, with its associated feeling of accomplishment, conjures up a warm, fuzzy sensation; radiating happiness. I have heard other writers describe this as their best day as writer.
It may well have been the day I completed the final draft of that first book; with the realisation that 'this is the definitive copy, the one that is going to the printers'. Again, I've heard others define, in glowing terms, this experience as their best day, and I do remember that day, fondly: how my blood pumped just a little quicker and my head felt light and buzzy.
Conversely, when I held that fresh, first hard copy of that first edition: felt it, ran my fingertips over it, flicked through its pages, held it against my face and smelled that new book aroma; I remember wanting to taste it, I may even have licked it; that too is a stand out moment I will always cherish.
At my first book launch I was so excited I could barely speak, my hands were shaking and my mind was spinning this way and that; so much so, I couldn't remember the names of old friends who had come to support me. When the time came for me to make a speech I was so emotional I was near to tears, and autographing the books afterwards, trying to write a few simple words, became almost impossible; I could hardly even manage my signature.
When I travelled to the UK, from Tasmania, to do a whirlwind book signing tour, my first engagement was at Waterstone's in Coventry (near one of the coalmining communities where I grew up); the day was a huge success, I saw people I hadn't seen or heard of for forty years or more, including a cousin. That day came close to being my best day as a writer.
However, can any of those occasions compare with that all consuming feeling when you are in the middle of your latest story, in full flight, and there's a seemingly endless, effortless flow. It's not always like that, at least not for me, but when it is and the flow is on, sometimes in the middle of the night my muse will wake me, because 'it' can't wait, won't wait until morning. By morning it may have escaped and be lost to me forever. That feeling is awesome; a confirmation that, 'Yes, I really am a writer'. Although those moments don't come nearly enough; thankfully they do happen, and often enough that I am unable to pick one above another and say, 'That was my best day as a writer'.
I was seven years old and after coming first in my school year's writing competition I had pride of place at the school open-day. After reading my story, Snowdrop the Polar Bear, smiling, the headmistress announced, "I do believe we have a budding author in our midst."
The story of Snowdrop the Polar Bear had two hundred and seventeen words, only four paragraphs. It may not have been the most profound story ever written by a child; however, just as the smallest mountain stream has a probable future in a larger river, and eventually that river has a probable future in one of the great oceans of the world; I see 'Snowdrop the Polar Bear' as one of those small mountain streams, and that fist completed book as a larger river, ultimately leading to the ocean: the body of literature I will produce in my lifetime.
A clear snapshot in time, I've never forgotten that school open-day all those years ago, or those words of encouragement. All my life that memory has been a source of nourishment and inspiration, it sustains me still, and from that day forward I considered myself a writer; even though it would be fifty years before I published my first book. Without that day I would probably still have been a writer; however, I truly believe that that day, at seven years of age, was a singularly, life defining experience and therefore, 'my best day as a writer'.
_______________________________
T.D. McKinnon writes in and across several genres, including but not limited to: action/thriller, speculative fiction, memoir and historical fiction, and is the author of Surviving the Battleground of Childhood, I Was a Teenage Devil – But I'm Alright Now!, John Farrell is Utrinque Paratus, Heather Skye Wilson Is The Psychic Warrior, and Terra Nullius; he is also a contributing author to A Tumble In Time, a children's story book. Currently living in Tasmania, Australia with his wife, actor/singer and editor, Zoë Lake. You can learn more about T.D. McKinnon and his writing on his web/blogsite, Amazon, Amazon UK,  Smashwords or Goodreads pages.