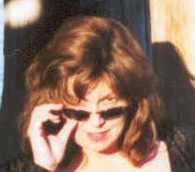 I'm a very literal person. Literally. I get straight to the point, with no hidden agenda or subtle hinting. So why does that change when I write?
This past Sunday, our own Evil Mastermind Stephen Hise wrote about how writing is indeed communicating, and how to prevent a failure to communicate. You may read his post here. He makes excellent points, of course (that's why he's the big boss and all that good stuff). But sometimes, you need a fresh set of eyes to ascertain you are in fact getting your point across.
I use two editors – one for grammar, sentence structure, and other technical issues like word repetition, word misuse, spelling, punctuation and story flaws. I use another editor to dig out what I'm trying to say when I think I'm saying it, but I'm really not. She's my translator…my mind-reader: the person who knows how my mind works and what I'm thinking. She knows what I want to put down on the page. And she has no problem telling me when I haven't done that. Sometimes it's ouchy, but that's okay because she's my best friend.
I'm lucky to have someone I've known since sixth grade as a friend. Frankly, finding someone to put up with me for the past twenty years (shut up – I really am only 36 years-old…for the past 12 years, anyway) is nothing short of a miracle. She is the type of friend who can be brutally honest. I may not always care for the delivery of her critique since I prefer it wrapped in silky smooth Swiss chocolate…but I know she knows what she's talking about. And it always makes my story, my book, and my writing better. Continue reading "A Fresh Set of Eyes"