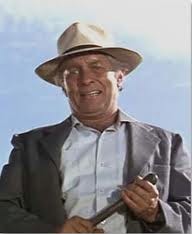 Everyone knows that readers have subject preferences. Not everyone will like a story even if it is very well written. It is not literary failure if someone doesn't like your story because they don't like that kind of story. It is failure if a reader normally likes the kind of story you wrote, but doesn't like yours. They don't have a beef with the editing or the grammar or the genre or even the idea of the story—they just did not like what you wrote or the way you wrote it.
Where most writing fails, it does so because the original idea of the story the author wished to convey to the reader gets lost in translation.
Remember that writing is one form of communication. There are four parts to communication in writing:
1. The story you meant to write.
2. What you actually wrote.
3. How it was read.
4. What was understood.
In many respects, the written word is inferior to verbal communication. When we speak, we have the advantage of controlling cadence, tone and inflection. When we imagine a story, we envision it with the cadence tone and inflection in place. When we begin to set it down on paper, we run right into the obstacle of distilling our vision into words.
In communicating our story to the reader, there are opportunities galore for missteps. We suffer the additional disadvantage of knowing what we meant. This can make us vulnerable to overlooking what we actually wrote, because we already understand the idea.
This problem is not merely a result of the growing complexity of language, but has in fact always been an obstacle to the effectiveness of written communication. In the time when writing consisted of glyphs, you might have heard a conversation like this:
Scribe: "So, what did you think of my Scroll of Death?"
Pharaoh: "It was okay, I guess."
Scribe: "Okay? It's the freaking Scroll of Death."
Pharaoh: "I was just expecting more storks and wavy lines."
Scribe: "But the storks and wavy lines are implied. What about the part with the guy with the dog head, and all the weird looking cats? You don't get that?"
Pharaoh: "I guess that part was kind of funny."
Scribe: "Funny? That's death, man."
Pharaoh: "Meh. I'd give it two pyramids."
Writing can break down because of bad grammar, typos, poor punctuation, etc. Some readers will look right past those things if the story is captivating enough. You can still have all those bases covered and fail to convey a story that intrigues readers the way you wanted if you do not attend carefully to effective communication.
Read your work as you go along to make sure you are rendering your vision to the page as you meant. Strip out unnecessary words. Re-read when you are done. Look for any ways the words you have written can be misunderstood should the reader place inflection someplace other than where you intended. Get fresh eyes on the early drafts. Get reactions, gauge whether the readers are getting your message. Above all, never assume the wavy lines are adequately implied.
*     *     *     *     *
Stephen Hise is an author and the Founder and Evil Mastermind of Indies Unlimited. For more information, please see the IU Bio page and his website: http://stephenhise.com/