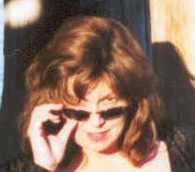 I'm a very literal person. Literally. I get straight to the point, with no hidden agenda or subtle hinting. So why does that change when I write?
This past Sunday, our own Evil Mastermind Stephen Hise wrote about how writing is indeed communicating, and how to prevent a failure to communicate. You may read his post here. He makes excellent points, of course (that's why he's the big boss and all that good stuff). But sometimes, you need a fresh set of eyes to ascertain you are in fact getting your point across.
I use two editors – one for grammar, sentence structure, and other technical issues like word repetition, word misuse, spelling, punctuation and story flaws. I use another editor to dig out what I'm trying to say when I think I'm saying it, but I'm really not. She's my translator…my mind-reader: the person who knows how my mind works and what I'm thinking. She knows what I want to put down on the page. And she has no problem telling me when I haven't done that. Sometimes it's ouchy, but that's okay because she's my best friend.
I'm lucky to have someone I've known since sixth grade as a friend. Frankly, finding someone to put up with me for the past twenty years (shut up – I really am only 36 years-old…for the past 12 years, anyway) is nothing short of a miracle. She is the type of friend who can be brutally honest. I may not always care for the delivery of her critique since I prefer it wrapped in silky smooth Swiss chocolate…but I know she knows what she's talking about. And it always makes my story, my book, and my writing better.
So many authors look high and low for BETA readers. I usually have two or three readers after my edits are done. Maybe that's backwards, but I would think if my edits didn't get it to where it should be…that means I need to do more work. Call it ego, but I didn't want a BETA reader to see an unfinished product. Now that I am more comfortable with the self-publishing process, I plan on using Beta readers first to help weed out the problems before my manuscripts go to an editor. That is, I believe, the way most authors do it nowadays.
BETA readers don't help you if they say "it was great" or "loved it" and nothing else. So, I always have a questionnaire ready for them when they're done with the read. It's usually a list of concerns: did I get my point across here; was this scene too contrived there; was this scene too racy; was that scene believable, etc. Interview your BETA reader. It's the only way you'll get the input you need if it's someone who insists on one-sentence replies as their input.
If you can, sit down with your BETA reader when they're done. Have your list of questions ready. Buy them a cup of coffee. Have a detailed discussion. While doing so a couple of years ago concerning my novella "The Kiss of Night" I was feeling kind of cocky and asked what my BETA reader thought of something my main character did. I thought the character's move was feisty and I was proud of it. I was shocked to hear that the woman thought my character was being bratty. I asked why she thought that, and when she explained, I realized that I'd thought I'd given enough background to more than justify the action, when in fact, it was still in my head and never made it into the manuscript. Oops! This is why thorough interaction with your BETA reader is so important. I never would have discovered my goof if I hadn't been grilling her.
Where can I find a BETA reader? you ask. It's not really that difficult, honestly. (You can check out our Beta Reader Resource page here.) The hardest part is getting up the nerve to ask. Find someone who likes to read your genre. But more importantly – find someone whose intelligence scares you. You'll never get honest input if you don't. Choose someone you respect. Don't be afraid of criticism. That's what you need to hone your craft.