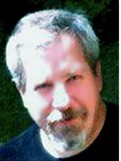 Big Al is the Capo di tutti Capi at two big-time review blogs, BigAl's Books and Pals and The IndieView. Al came into the spotlight in a major way when Books and Pals became the scene of the notorious Greek Seaman incident. If you really need a lesson about why an author should not attempt to rebut (let alone rebuke) a reviewer, do click the link. I am sure you will find it most instructive.
While I would be willing to bet dollars to navy beans that practically every reviewer out there has experienced an author going off on them because of a bad review, this one is notable because it went viral, and was picked up by media outlets around the world. That is how I first became acquainted with Big Al and his courage under fire.
When Indies Unlimited was brand-spanking new with the one-man crew complement of yours truly,  I asked Big Al if he'd be willing to answer a few questions for a series of articles I was doing on what reviewers want. I was pleasantly surprised that he was willing to take the time to work with a newbie blogger running (what was then) a nothing of a blog.
So, he's not merely a cold-blooded killer, but also an all-around good guy. I am particularly pleased to announce that Big Al is coming aboard Indies Unlimited as a monthly contributor. How did I make that happen? I made him an offer he couldn't refuse. Please welcome Al to the Indies Unlimited family.