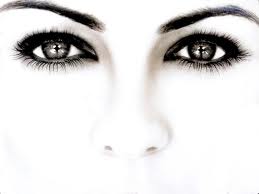 "Smooth and smiling faces everywhere, but ruin in their eyes." – Jean-Paul Sartre
I did not plan on starting this week's post about eyes. Eyes may be the windows of the soul, but how do you describe your character's eyes or facial expression without being cliché?  A book I recently finished repeated the same phrase over and over again – "his smile never reached his eyes". Yes, we can figure out that this person is not genuine. But, what other body parts can we use to gain insight into our character's motivation, career opportunities, pride or self-esteem? Let's start with a story about feet.
When we moved to Florida from New Jersey I was disappointed to realize that I could no longer indulge my habit of checking out what kind of shoes people were wearing. I love shoes. Many people in Florida don't wear shoes – they wear flip-flops. It can be 35 degrees, and they'll be in flip-flops. And, sadly, for some of them it doesn't matter to them what their feet look like.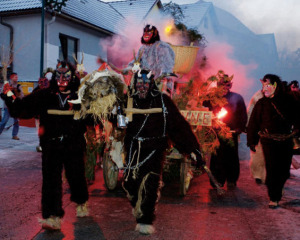 I found this out early one Saturday morning in the paint department of Home Depot. A somewhat scruffy man sidled up to me at the counter and smiled. As I shifted my huge son from one hip to the other I inadvertently looked down – and almost vomited. It was shocking and nauseating that anyone would have left their home exposing those talons. Calling them Hobbit feet would have been a compliment. Brownish-yellow nails, thickly hooked and at least four inches long, his toenails were practically evil. Satan's feet would look like this if they were not cloven hooves. I retched, feeling the bile come up the back of my throat. I got out of there fast.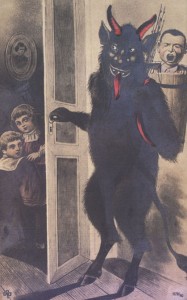 As I sit here reliving this disgusting experience I now realize how useful it can be as an insight into this man as a possible character in a book. Could he actually wear shoes with those nails? If not, what did he do for a living? Did he just not care about his appearance? I can't imagine that he was in a relationship or cohabiting with anyone. Those Freddie Krueger feet in my bed are the stuff of nightmares.
Now we'll visit a different day, and a different body part. Yesterday, on Facebook, I was intrigued by an active thread concerning men's fascination with their, for lack of a better family-friendly word, "intelligence." How they are, according to this thread, a bit obsessed by their "intelligence", and want everyone else to know how especially large their IQ is. How they get asked all the time to send photographs of their "intelligence" to women they meet over the Internet. I always knew men prized their "intelligence", and can spend many fulfilling hours alone with it. But, here again is a body part that can speak volumes to a character's psyche and perhaps, warranted narcissism. What fun I can have with this topic in the next book! Thank you Facebook and mystery friend whose name I will not mention.
Hands are used successfully by P. D. James to allow Detective Adam Dagliesh to evaluate the emotional state of a suspect. The calmly folded, tensely clasped, or actively wringing hands are closely watched, and the presence of pockets is always a disappointment to him.
I am not suggesting that you don't describe the eyes of your characters. The human body is so fascinating, however, that I think it is shortsighted and predictable to solely focus on the eyes of your characters.
I do hope that I elicited disgust and laughter as I explored a couple of the body parts we have at our creative disposal. As a final note, please do not spam me with photographs of body parts. There are other individuals who would be very happy to receive them.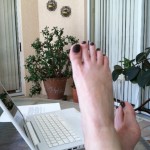 "I'm going to smile, and my smile will sink down into your pupils, and heaven knows what it will become." – Jean-Paul Sartre
*     *     *     *     *
L. A. Lewandowski is a Contributing Author for Indies Unlimited and author of the novel, Born To Die – The Montauk Murders. For more information, please see the IU Bio Page and her blog:cultureandcuisineclub.com.