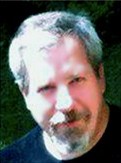 Last fall Stephen Hise interviewed me, along with several other book reviewers, for his What Reviewers Want series. In the comment section of part 2, Jacqueline Hopkins posed some questions about reviewers:
" . . . what is a reviewer, do they have to have certain credentials; i.e., a degree in English, or writing/reviewing, what makes a good reviewer, and can just anyone be a reviewer, are there professional reviewers and what makes them professional? Do reviews written by a reader carry more weight than a professional reviewer?"
I volunteered to attempt answering Jacqueline's questions in two posts. This post will be my thoughts on some of the questions. In a few weeks, a follow-up post will explore the answers further with input from other reviewers and readers.
Since starting my review blog, I've been amazed to realize that when interesting questions like those posed by Jacqueline come up, the answers for me are usually the same as the answers a self-published author would (or at least should in my opinion) give if presented with the same basic question. Just like authors, reviewers cover the entire spectrum of possibility and attract different kinds of readers. On one end of the spectrum, you have James Patterson, Stephanie Meyer, and The New York Review of Books. On the other, you have my nine-year-old granddaughter's authorial debut (published in a very limited pencil and printer paper edition) and the one line, one-star Amazon reader review that says, "This book sucks." Anyone who is inspired to write a review can do it. All it takes is an account on Amazon – the same minimal requirement to publish an eBook with almost worldwide distribution. However, just as not every reader is going to like every book, not every reader is going to agree or value the opinion of every reviewer.
On one end of the reviewer spectrum, you have the "professional reviewers." These are for profit operations that pay their reviewers. One of the main reasons they exist, if not the primary one, is monetary and, by most definitions, the word professional implies a profit motive. This is especially true when applied to an activity that may not always pay, like participating in sports or book reviewing. Here you'll find reviewers who will often have that degree or are successful authors. What they do sometimes crosses the line into "literary criticism," which while some might call it a review and may use it in making buying decisions, is something beyond a review. On the other end of the spectrum, you could get someone who is functionally literate, but barely.
However, every point on the spectrum provides value to someone. No one is going to convince me that my granddaughter's opus isn't fantastic. That one star review gave a disappointed reader a chance to vent and, while lacking detail, reminds potential readers that every book has someone who didn't like it.
As for what kind of reviews are more influential or "carry more weight," it depends on two factors, the individual book buyer and the readership of the review venue. I'm acquainted with some people who could read a thousand reader reviews which are unanimous in their praise and remain unconvinced, but a decent review from The New York Review of Books will send them scampering to the bookstore. Others would rather see what other readers think, because what they are looking for in a book aligns better with fellow readers than with professional reviewers. Regarding readership, the best written, most well thought out, and comprehensive review, carries no weight if no one sees it. It logically follows that the more potential readers in the target audience of the book who will see a review, the more influence the review will have.
For the typical indie author, most of the venues on the "professional" end of the spectrum are largely out of reach, at least for now, so the question is moot. A book blogger has a built-in readership of some size, and typically will post their reviews to Amazon and other venues, where they're read along with other reader reviews. It is these reviewers in the middle, where some of Jacqueline's questions become most interesting. In the follow up post we'll look at the "qualifications" of some of these "reviewers in the middle" and the attitudes of specific readers towards reviewers in general.
____________________________
BigAl (who insists he only has one name, like Cher, Madonna, and Hitler) spends his days writing computer programs that are full of typos, homonym errors, and incorrect verb usage. During his evenings, he writes reviews of indie books for BigAl's Books and Pals and has recently taken over The IndieView, a website founded by indie author Simon Royle as a resource for indie authors, indie reviewers, and those who read either. (Authors interested in an interview are encouraged to email [email protected].)