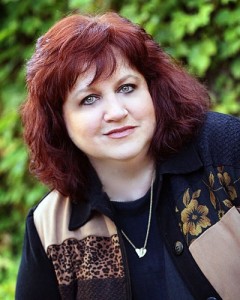 I hope you saved room for a nice juicy steak. Part two of my post will cover the meaty reasons why I am self-publishing and building my virtual shelf. Point #6 deals with publishing industry contractual terms—something I didn't know before I sold, but am dealing with now years later. Don't get me started on Rights Reversion language. Oh, wait. That's exactly where we'll start. (If you missed Part One, you can read it here.)
6.) Control of Your Book Rights –Subsidiary Rights, Foreign Rights, and Reversion Rights. Retaining control of your digital rights (for e-books) and not have them tied up for years after your book is released is a HUGE benefit. The current contract language for e-books is lumped in with print book definitions. Makes no sense that digital books would have ANYTHING to do with print books, but most publishing contracts have these definitions lumped together in one clause or another (ie. "out of print" definitions and rights reversion language). Some of you may not know this or realize the impact until you try and get your backlist rights back, only to realize your house can keep rolling their rights to your work for years. This can be a nightmare. This is a HUGE reason for an author to self-publish, or at the very least, push to define e-books separately and not link the contractual terms to that of print book definitions. Why can't e-book rights be limited to 2-3 years and stop? Why must an author ask for permission for rights that should automatically revert back to them and undergo a lengthy process over another 12-18 months where their digital rights are tied to royalty statements and definitions of books in print? Foreign rights can be lucrative too if your agent works this angle and shops them aggressively. Who knows? Maybe you both can shop those foreign rights on your next trip to France. Road trip!
7.) More Attainable Sales Figures – Digital sales are faster to get and reporting is more immediate. This was mentioned in the cash flow section, but because you have management decisions to make on pricing and other strategies, it can't hurt to get sales figures faster. Does "the Donald" have to wait…for anything? I think not.
8.) Books Always Available Online – There is no limit to "shelf space" online and no inventory costs. Plus printed books are made "on demand" and don't have to sit around in warehouses for them to be shipped, distributed and then sent back when they can't sell in 1-2 months. I know that I'm over-simplifying this process, but not by much.
9.) Manageable Production Cost on Book –You can format the book, do your own cover, and control your cost as you see fit. I personally want to spend the money to have my books professionally edited. Building a relationship with an editor takes time, but I think I've found someone. (Be still my heart.) I don't have to rely on my house to assign my book to someone. I can work with an editor on my own from project to project. For some books, I may choose to do a simple cover design by buying images off iStock for a front cover (on a digital only book, for example). Covers can range from $150-400 on digital only books, or can go up from there for a Print-on-Demand (POD) book that requires spine and back cover design, for example.
10.) Promotion Budget Control – I'm new to this process of publishing my own books, but I do know that any money I spend to promote my books is completely under my control. If I want to "try" advertising, I can do it without a committee. I can also see the effects of that money more immediately in my website hits or digital sales. And if I want a new pair of shoes—OOPS! There goes the ad money.
For the aspiring author, self-publishing can be an interesting way to get noticed if your book or your writer's voice develops a readership. Publishers pay attention to who is selling in this new digital world. Your efforts can showcase your writing while it earns you money. Even a moderately successful book will have sales associated with it that can be shown to a new publisher so they don't feel they are sticking their neck out on a new author with no track record or readership. Writing a good book can be parlayed into a more lucrative deal in the future.
As a warm up for my first novel length self-pubbed book—BLOOD SCORE—the project that I turned down an offer on, I've released other indie books to gain experience. ONE AUTHOR'S AHA MOMENTS is a non-fiction author craft book with a focus on writing for the Young Adult market. This craft book is now available in ebook with POD coming through CreateSpace. I also have my first anthology of ebook short stories (SEX, DEATH and MOIST TOWELETTES) with a teaser short (DARK KISS) offered from that as a standalone on Amazon, B&N and Smashwords.
After going through these first projects, I've gained good experience and see how I must rethink how I promote and spend money. For example, the cost that I would normally spend on promo (from travel, bookmarks, mailings, and book signings) might be reallocated toward book cost production instead. The cost of a book might run $500-2000, depending upon how much you spend on editing, cover art, and formatting. But when you compare this cost to traveling to one conference, you see that your ability to reach new readers is better achieved through a new book that stays available online. But all bets are off if you go to conferences to "network" in the bar with buddies—a favorite author pastime.
There are pros and cons for any direction we take in this new digital arena, but isn't it nice to have options?
________________________
HarperCollins launched Jordan Dane's suspense novels back to back in 2008 after the 3-book series sold in auction. Ripped from the headlines, Jordan's gritty plots weave a tapestry of vivid settings, intrigue, and dark humor. Publishers Weekly compared her intense thrillers to Lisa Jackson, Lisa Gardner, and Tami Hoag. This national best selling, critically acclaimed author's debut novel NO ONE HEARD HER SCREAM was named Publishers Weekly Best Books of 2008. Her adult thriller, RECKONING FOR THE DEAD, is book #4 in the Sweet Justice series for HarperCollins. Dane's first Young Adult book is IN THE ARMS OF STONE ANGELS (Harlequin Teen) with ON A DARK WING released January 2012. Her next YA books with Harlequin Teen will be a series – THE HUNTED, release slated for fall 2012 through 2013. Formerly an energy sales manager, she now writes full time. Jordan and her husband share their Texas residence with two cats of highborn lineage and two very lucky rescue dogs. You can learn more about Jordan at her website, her Amazon.com author's page and her Barnes & Noble author's page.