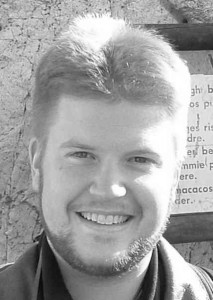 Erik Hanberg has been a writer all his life. He started writing novels in 7th grade, with dreams of being a middle school novelist. Fortunately for everyone involved, he was not successful.
But he stuck with it, and worked to make each book better than the last.
All in all, he's written ten novels, two of which are available in the Amazon store and on the Kindle (The Saints Go Dying and The Marinara Murders), as well as numerous screenplays, plays, short stories, and even a stray poem or two.
He is also author of the bestselling fundraising guide "The Little Book of Gold: Fundraising for Small (And Very Small) Nonprofits" which has been a Top 100 Kindle Book for Nonprofits for more than 6 months.
Currently he is hard at work on a science fiction novel.
When he's not busy writing, Hanberg serves as an elected Park Board commissioner in Tacoma, Washington. He lives with his wife Mary, and is the proud father of a new baby daughter.
His favorite book to recommend to readers (that isn't his own) is "Carter Beats The Devil", by Glen David Gold. And if he could write in any city, he'd choose Venice.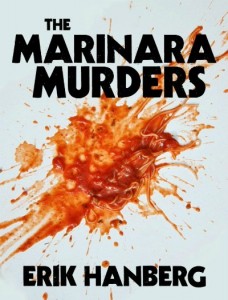 The Marinara Murders
A grown man living in his mother's basement, disgraced detective Arthur Beautyman knows his life has fallen off a cliff.
But that doesn't mean he has to be happy about his mother's solution to his woes: volunteering him to solve a case for her favorite bridge partner. Oh, and to make matters worse, she wants to be his partner on the case as well …