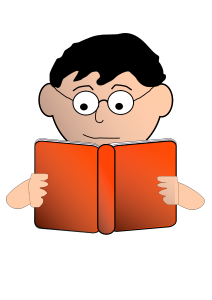 As Kristine Kathryn Rusch is fond of pointing out, writing is a business. At least it is if you hope to make more than a handful of spare change from your endeavors. All the activities involved after you've written your book until it is in the hands of the reader are the business side of publishing. If you don't give it attention you might as well be one hand clapping in the forest (or something like that).
Here, in no particular order, is a list of websites and blogs I've found valuable and read regularly. Some might seem obvious, some are less well known.
A Newbies Guide to Publishing
Joe Konrath's blog is the granddaddy of the blogs devoted to Indie publishing. Konrath's brash, opinionated, and doesn't shy from controversy. He's a lightning rod for those with differing opinions. The comments are often the best place to get the opposite side of whatever Joe or his guests are claiming. Then you can decide for yourself.
Kristine Kathryn Rusch
Specifically I'm recommending the "Business Rusch" article published each Wednesday. Rusch draws on her many years of experience as an author and publisher to help authors avoid some of the pitfalls of running their business.
The Creative Penn
You'll find plenty of things to buy (courses, books , and consulting). I have no opinion on any of these, but have found her blog posts (both Joanna Penn and her guest posters) to be informative and full of good ideas.
David Gaughran
Gaughran has quickly established himself as one of the leading pundits in the world of self-publishing.
The Passive Voice
The Passive Guy aggregates excerpts of stories about the publishing business from all over the internet with a focus on self-publishing. When PG adds his commentary based on his experience as an IP attorney and working with several tech companies over the years you can expect it to be both accurate and insightful.
KBoards – The Writer's Café
The best internet forum for exchanging ideas with your peers.
Anne R Allen's blog
Anne and frequent contributor Ruth Harris blog about a wide range of subjects pertinent to Indie authors.
The Shatzkin Files
Mike Shatzin, a well know consultant to publishers, gives his take on various publishing related subjects. While this has a traditional publishing slant, Shatzin provides a nice counterpoint from the other side of the indie-traditional divide.
The Book Designer
Joel Friedlander gives advice on a variety of subjects with an emphasis on the look of a book (cover and typography).
Indies Unlimited
Duh.
Your Turn
There are several blogs that have come and gone from my must read list and I'm sure there are some I'm missing. So now it's your turn. What are your "go to" blogs and websites to stay informed and get ideas for how to better run your publishing business? What have I missed?