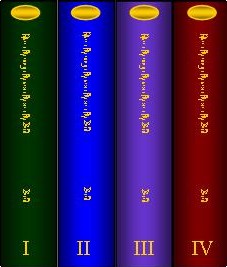 What happens when you write a book and either people like the characters so much they ask you to continue writing about them, or the story's too big for just one book and it turns into more than one? Well that, my friend, is what's called a series.
Writing a series is a good way for a writer to establish him or herself in the heart and mind of a reader. If readers like the first book, then they're more apt to purchase the second and so on. Plus, the writer begins to know and understand the main character (or characters) and is able to delve further into what makes them tick, bringing a depth to them that wouldn't be possible in the length of one book.
Which brings us to the concept of character arc. In fiction, readers expect the character to change in some way by the end of the book. Change in protagonist = character arc. For example, if the protagonist starts out shy and insecure, then by the end of the story they should have at least given that character more confidence. But how do you handle character arc across an entire series?
That's a bit tricky. Continue reading "Character Arcs — Or, Where Were You Going With That Series?"