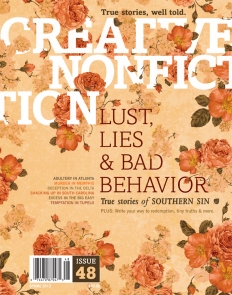 Creative Nonfiction wants essays featuring, yes, mistakes. Unfortunate or fortuitous, funny or painful, this magazine wants compelling, well-crafted, true and factually accurate stories that delve into human fallibility in all of its facets.
Prizes:
Best essay: $1000.00
Runner up: $ 500.00
Entry Fee: $20 per entry
Deadline: November 1, 2013
For more information, visit their website.
*      *      *      *      *
Indies Unlimited is pleased to provide this contest information for the convenience of our readers. We do not, however, endorse this or any contest/competition/conference. Participants should always research a conference prior to attending.