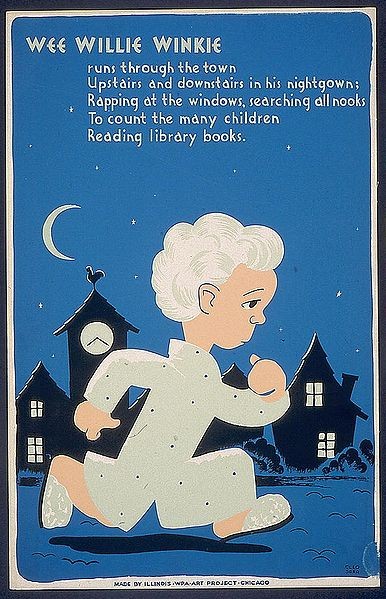 The stereotypical story of a fledgling or wannabe author from ten or more years ago had several consistent elements. Besides the countless queries, submissions, and rejections virtually all of them experienced, many would mention attending writing conferences. It was a great way to network, socialize, and learn from those more experienced on issues of importance to writers, both writing craft and other skills to help them succeed. But these conferences were also money pits. The cost of plane tickets, restaurant meals, and hotel rooms add up fast. There ought to be a better way.
Several weeks ago I was approached by an IU reader (thanks Tasha) who was looking for people willing to act as moderators for WanaCon, an online writing conference put on by WANA International, Kristen Lamb's organization with which many of you are probably familiar. The quid pro quo was free "admittance" to the conference.
All of this is a prelude to report on my impressions of the conference. While I have never attended a writer's conference, I have attended several conferences in other industries which I suspect is close enough to compare and contrast.
I'll start with the process. Just as with a conference you'd attend physically, an on-line conference is a series of sessions or seminars with an expert doing a presentation on a specific subject at a particular place. There are benefits to attending while a particular session is going on, the ability to ask questions and to pick up thoughts from your fellow attendees in the chat box, but this conference also gives the option of listening to recordings of the sessions if you couldn't make it to your computer when the session is being held or want to review what was said afterwards. It also gets around the issue that real (rather than virtual) conferences have of wanting to attend two sessions that are held at the same time. However, in many ways an on-line conference session is almost like its physical equivalent. Most presenters had power point slides that hit the high points (available for download after the conference if you're so inclined), the voice of the presenter, and in some sessions even a talking head, with a webcam showing the presenter.
I'd group the sessions into three broad categories, starting with writing craft. One session in this category was on "bringing characters to life by looking within" while another was on "how non-fiction colors fiction." The second category was on the publishing industry, with a presentation on using Amazon and their Createspace subsidiary from an Amazon representative and another on what editors look for in the horror genre. The last category of session I'll describe as subjects related to marketing and platform building, such as how to use and why you might want to be on Google + or how to make your website work for you.
I thought the sessions and the information presented in those I attended or listened to after was a good mix and full of great information. (You might even see a few future posts at IU inspired by tidbits I picked up.) I was also impressed that the presentations I've seen have mostly been agnostic on the question of self-publishing versus publishing traditionally or as a hybrid. In fact one session presented by Kristen Lamb called Many Roads to Rome: Choosing a Publishing Path was about the questions an author should be asking in making that decision and as even-handed as I can imagine anyone could be on the subject.
If you'd expect that an on-line conference couldn't be as good for networking and socializing, you might be right. It certainly isn't the place to attract the attention of an agent, which was one possible dream that might come true at a physical conference. But WANACon did have some opportunities for networking and socializing. At least one of the seminars I attended the attendees were encouraged to exchange twitter handles or links to their Facebook page, a minor networking opportunity. They also had a preliminary session the night before the main conference started which they called "Pajama Con." This was an opportunity to make sure the conference software worked on your computer, but was also intended as a chance to socialize. I didn't attend (I'm anti-social), so I can't report on this. What I can say is that if your primary reason for attending a conference is learning, on-line conferences (at least if they're as well put together as WANACon) is much more cost effective than physically attending a conference. Plus there is no risk you'll do something you'll regret in the hotel bar. And, best of all, you can do it all in your pajamas.