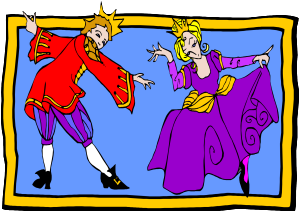 I like you, will you like me? Here's my Facebook author's page… And you're all reading that sing-song style like that annoying purple dinosaur, right? Does it irritate you when you log into Facebook and find you have a message from someone who said they liked your page, and will you like theirs? To me, that's SPAM. If you discovered my page through someone or some outlet (like the back of one of my books), that's cool. There's probably not a single author out there that would turn down a "like" on their fan page (unless it's someone who is an ex, a stalker, or just plain creepy). But to ask for a reciprocal like just because they liked your page—that's bordering on rude.
And even worse: logging on to find that someone spammed your page with adverts for THEIR books. Oh, not cool at all! Social media requires social graces; don't ruin things for other people. It's their page, if you want to post something, ask them. I will never post a book on a personal or fan page unless it's in response to something the owner posted. And quite often, I'll even remove the preview thumbnail and just leave the link address. I will post on general book pages where they encourage promotion. For instance: Book Junkie Promotions, Book Junkies Freebies, Novel Promotion, KindleMojo, and a host of others. There you can post (within reason) your new releases, freebies, and promotions without stepping on any toes.
And Facebook isn't the only place book spam occurs. Twitter is another outlet for authors to get the word out. And there is software and apps which make repeat, timed, and dated posts for users that flood the site with "Buy my book!" spam. It's understandable that you want to get the word out when you've released your first or fifteenth novel, but realize that folks get tired of seeing the same posts again and again. Do you like seeing the same TV commercial over and over? Probably not. So think about your current fans, and those who you're hoping to acquire. You wouldn't want to do anything to turn them off.
Building a fan base takes time. Yes, I'm well aware of the eager new author who wants to get their novel read by the entire world, however, that it's not going to happen overnight. And the more you spam, the more you'll turn away potential readers and new fans. Take time to understand the social graces of social media and you'll go far in creating and nurturing a group of fans that will eagerly await your next release. As it has been said: Writing is a marathon, not a sprint.