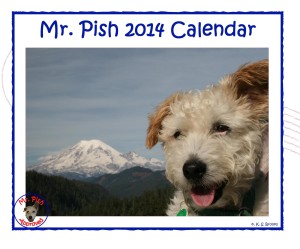 When people ask me how many books I have written, that's a tough question to answer. It may seem cut and dry to many, but I've not only created novels, non-fiction books, children's books, and workbooks, but also calendars.
Is a calendar actually considered a book? A title? I don't know. One would think the answer would vary depending on who I ask, but no – everyone says yes – the calendar counts.
So, why do I have such a hard time counting it?
I took the photographs. So, it's more like a picture book.
I provided the commentary in the character's voice. So, it's got dialogue/narration.
I incorporated a calendar, and personally added dates of note which would interest my character.
It's the same amount of pages as my educational children's book. It was thoroughly researched, double-checked, and edited.
What is it that makes me say, "I have twenty-two titles, but one's a calendar." Why do I feel the need to qualify that?
Does, in fact, a book have to have a minimum number of words to qualify? Does the text have to tell a story? What if the photographs and the captions tell a story? What if those photographs and captions inspire outdoor learning and literacy? Does that make it more than a calendar, but less than a book? Does it make it a calenbook? A bookendar?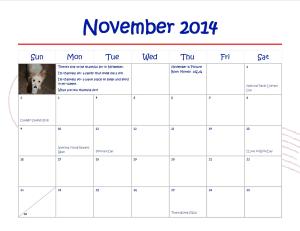 Creating the calendar was a lot of work. I had to sort through thousands of photographs, choose the ones which best fit Mr. Pish's message, caption them, fit them, and tweak them for print. I had to make sure all the dates jived. (No, I didn't use the auto calendar option in Publisher because I have customized the calendar design, so I literally numbered 365 days by hand!) I designed the front and back covers. Granted, the amount of effort it takes to write a novel doesn't compare – but it was work just the same. And this is pretty much the justification everyone I talk to gives me when they say yes, this counts as a book.
The reasoning is sound, I guess. But there's just something that holds me back from running with it. I feel that calling it a book is almost disrespectful to the countless authors I know who painstakingly create novels each year without pictures of a cute dog, or pages with dates.
I don't know what to think. What do you think?

Loading ...