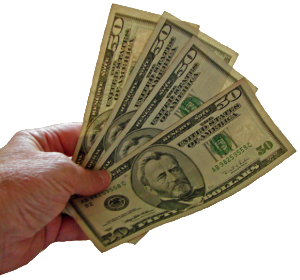 Oh, come on. You had to know I was going to use that headline, if you've heard about CreateSpace doing away with its fee for expanded distribution.
In the past, CreateSpace would distribute your paperback to all the Amazon platforms automatically. But paying the freight for expanded distribution would get your paperback into a number of channels that were difficult to access otherwise: bookstores like Barnes & Noble's online store, distributors like Ingram, and resellers through CreateSpace's own wholesale website. It would also get you a listing on Baker & Taylor, which is where libraries and academic institutions shop for books.
All that used to cost $25 per book. Now it's free.
The fee structure has been evolving over the past several years. When I published SwanSong way back in 2011, the expanded distribution fee was $39 per year. By the time I began publishing my series in 2012, the price had dropped to a $25 one-time fee.
CreateSpace sent an e-mail to some of its customers earlier this week – the ones who had published a new book within the past six weeks and had paid for expanded distribution. They're all going to get refunds. Mighty decent of CS, I think.
But why did they drop the price? It's unclear. It's certainly not to compete with Lulu, which charges $75 per book for its "globalREACH" program that makes your book available through Ingram. And it's not to compete with Ingram's own IngramSpark program, either – IngramSpark costs you a $49 setup fee, and an annual $12 "market access fee," per title.
Whatever the reason, it's a boon for indies who may have passed up expanded distribution channels in the past because of the fee.
Keep in mind, though, that when you pick Expanded Distribution for a CreateSpace title, you need to be careful when you're setting your list price. CreateSpace charges a fixed fee for each book it prints, which varies according to the number of pages in your book, plus a percentage that varies depending on the sales channel. If readers buy your book via CreateSpace's own online store, CS takes 20%. If they buy it through Amazon – which, let's face it, is the most likely scenario – CS takes 40%. And if someone buys your book through an expanded distribution channel, CS takes 60%. So if you set your list price too low, you could conceivably end up owing CS for books sold through an expanded distribution channel. For example, a 180-page book with a list price of $6.99 would earn you $2.58 if bought directly from CreateSpace and $1.18 if bought from Amazon – but if someone bought it from, say, BN.com, you would owe CreateSpace 22 cents. They have a royalty calculator if you want to play around with the numbers for your own book.
I'm in favor of anything that makes it cheaper for indies to publish their work. So I'm looking forward to taking advantage of this with my next book.