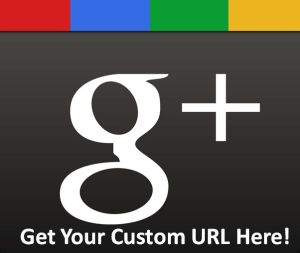 Recently, Google notified users that custom URLs are available. Google is one of the last to offer this option.
So, instead of something like this: https://plus.google.com/u/0/107464750125536071744/posts
You can now have something like this:    https://plus.google.com/+JimDevitt/posts.
If you meet the criteria, you should see a notification on your Google+ page or profile. They will display the approved custom options. Custom? To me, it's not custom if they provide you with a few selections and you have to pick one. They will let you add a few letters or numbers to make it unique, but you can't develop your own from scratch.
For most of us, it won't be a big deal. Mine came in with +JimDevitt which is what I use on other sites anyway. But, it you have some unique URL that you use in Facebook or Twitter such as "Bestauthorever" you probably won't have that for Google+.
In order to qualify for the custom URL, you need to have three things in place:
1. Ten or more followers.
2. Your account needs to be at least 30 days old.
3. You must have a profile photo.
If you qualify, they will give you a list of options. Just select one and click the box to agree to Terms of Service.
WAIT! Terms of Service? There's always a catch, isn't there? Here's what you need to know.
They reserve the right to take it away without notice for any reason.
They are free, but they might charge a fee for them in the future.
WHAT? Did I just read that correctly? Yep. They might charge for them in the future. Should we be concerned? I don't think so. There would be a tremendous backlash if they ever tried to charge and if so, I'll just go back to using https://plus.google.com/u/0/107464750125536071744/posts.