Karl's novels are set in places which mirror his homeland, and much of his inspiration is drawn from his surroundings. Drawing on his teen years in Bournemouth, with its quiet village-like suburbs and bustling town centre, he uses these settings to bring his books to life.
His thrillers stem from the darkest depths of his mind, however, his tales of space stretch further than your imagination can take you, and you find yourself spiraling out of control into the imaginary universes he creates as you turn the pages faster than warp-speed in order to delve further into his stories.
[ezcol_1third]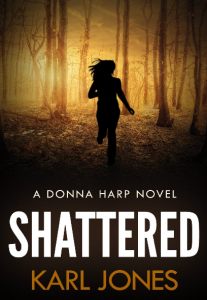 [/ezcol_1third] [ezcol_1third]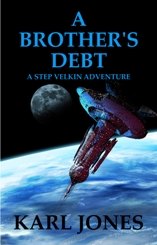 [/ezcol_1third] [ezcol_1third_end]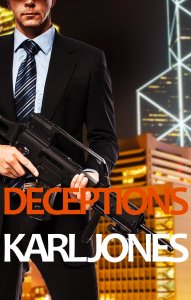 [/ezcol_1third_end]
Shattered
Available from: Amazon, Barnes & Noble, and Apple iTunes.
When the body of a brutally murdered young girl is found, Constable Donna Harp finds herself between a rock and a hard place.
Her superior, Sergeant Underwood quickly latches on to the newest resident of Greenville, Jason Denton, an author and former detective, as his prime suspect, though she isn't convinced of his guilt. Donna risks her career to ensure everything possible is done to stop the killer before he can strike again.
Will the decision she makes prove right, or will it cost her the career she hasn't even begun to build yet?
A Brother's Debt
Available from: Amazon, Barnes & Noble, and Apple iTunes.
A call for help brings Step Velkin to the frontier, where he discovers his estranged brother is dead. As if that isn't bad enough, he learns his brother has left him with debts owned by Ettore Carboni, one of the biggest and most powerful gangsters in that sector of space.
Step is forced to work for Carboni to pay off the debt. His first job, to smuggle a package; unfortunately, one of Carboni's rivals is after the package, and he doesn't care if he has to use bribery or force to get it.
The first adventure for Step as he adjusts to his new life, his new – barely space worthy – ship and the perils of the frontier sector.
Deceptions
Available from: Amazon, Barnes & Noble, and Apple iTunes.
A mansion is set on fire to cover up the brutal massacre of more than a dozen men, women and children. Maria Torres, a young maid in the Sanchez household stumbles from the smoke, bleeding and choking after escaping the slaughter by hiding in a wardrobe, where she listens to the murder of her uncle.
Determined not to let his murder pass unpunished, she agrees to testify, but can Graeme Post, his Interpol team, and the Spanish police keep Maria alive long enough for her to testify and go into witness protection?