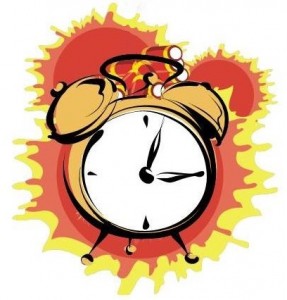 Kindle Countdown promotions are not only confusing, but now it turns out you might not receive the 70% royalty promised by Amazon. No, I'm not kidding.
Recently I wrote about the hoops you have to jump through to lower your book's sale price in international Amazon marketplaces while you run your Kindle Countdown. So, two days before the Kindle Countdown promo, I went and lowered the price on all the marketplaces as explained by KDP customer service in Martin Crosbie's excellent post. Everything should have been good to go, right?
Wrong.
Oh, sure, I met the deadline and on every Amazon channel, Triple Dog Dare was listed at 99 cents – so at least anyone from outside the USA would get the price advertised on PeopleReads and ENT. But when I checked the special promotion report on my KDP report list – it became clear quite quickly that I was receiving royalties at 35% – NOT the 70% Amazon promises as part of the program. Not sure where to find this information? Go to your KDP reports page…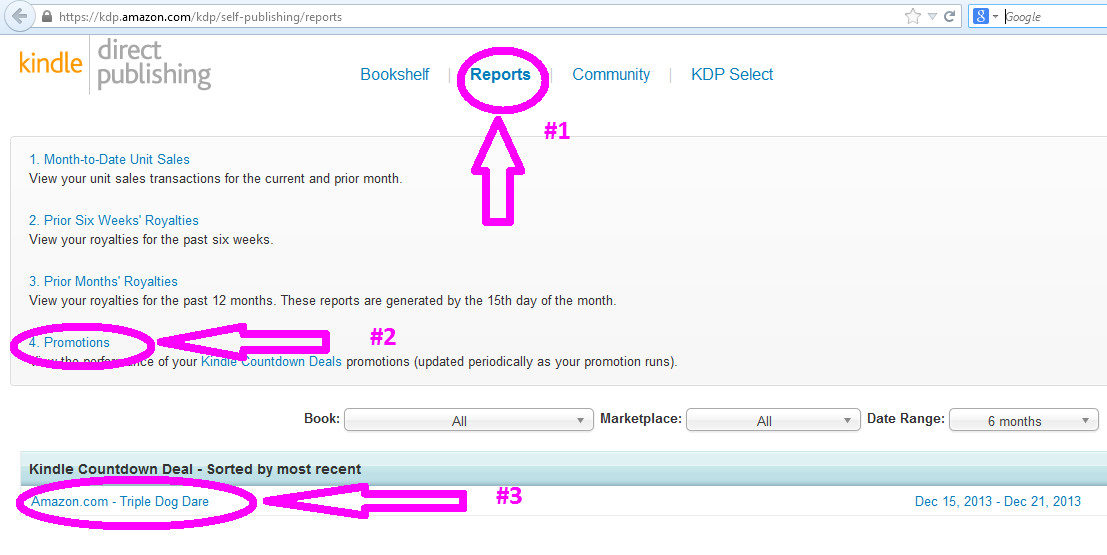 If you've just logged in, click Reports at the top of the page. Then click Promotions, and then the promotion you want to check (#3). That will open the screen below: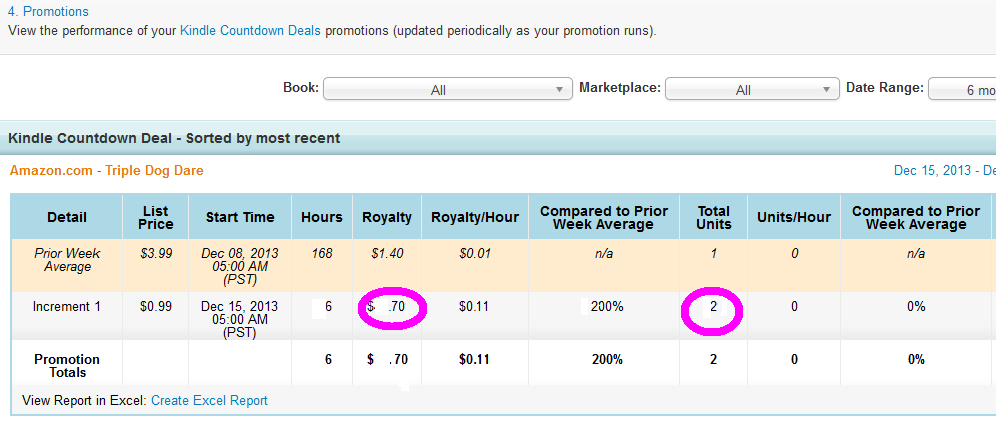 By doing some simple division, you can tell whether Amazon is honoring their commitment and paying you the 70%. Clearly, $.70 divided by 2 is 35 cents – so there you have it – 35% royalty – NOT 70%.
I've been in contact back and forth with Amazon for a number of days now and I've yet to get any sort of acknowledgement that this is an error on their part despite the fact that I followed instructions provided by them. And I know for a fact that I am not the only author this has happened to.
If you are considering a Kindle Countdown promotion before they announce a fix for this, here is my advice: don't advertise it. If you do advertise, make sure your ad states that the deal is ONLY available in the US or UK (wherever you run your CD). DO NOT mark the book down in other countries. Otherwise, Amazon will accuse you of lowering your royalty rate and will try to use that to justify paying you half the amount. Hopefully they'll work this out soon.
Fun stuff, right? We'd like to hear about your Kindle Countdown experience(s) – so please take a moment and hop on over to this opinion poll and let us know how it did or didn't go for you.