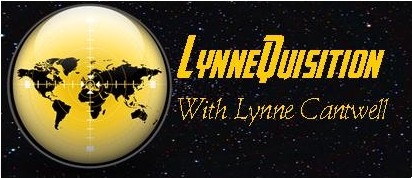 Unless you've been off-planet for the past couple of weeks, you have probably heard about bestselling author Hugh Howey's new website, authorearnings.com. Hugh and an unnamed number cruncher have been studying the bestseller lists at Amazon, and they've come up with some pretty amazing numbers. For instance, according to their numbers, indies who write genre fiction are taking home nearly half the author revenue generated by eBook sales on Amazon.
Of course, the blogosphere has blown up since the release of the initial report Feb. 12th. Trad publishing industry apologists like Mike Shatzkin have been loudly dismissive of Hugh and Data Guy's numbers and methodology, while Joe Konrath and Barry Eisler (among others) have been busy picking apart the critics' arguments.
In the meantime, Hugh is continuing to work on the project, with the aim of convincing traditional publishers to provide, among other things, more author-friendly contract terms. He has consented to sit in the comfy chair under the hot LynneQuisition lights and tell us a little more about his new venture.
Hugh, thanks very much for stopping by Indies Unlimited. What prompted you to start authorearnings.com?
Hugh: I was contacted by a self-published author and savvy programmer who had developed a method for capturing lots of information about sales rank on Amazon bestseller lists. What we saw in this data helped answer some questions about the strength of self-publishing in the larger e-book market. We wanted to share those results and create a portal for authors to discuss earnings and contract issues. The effort is still in its infancy.
Lynne: The takeaway I'm getting from the earnings numbers you've been sharing is that if you're a genre author, self-publishing is a no-brainer. Is that about right? And what about literary fiction and other "non-genre" categories?
Hugh: We released a wider report last Thursday, one that grabs information for over 50,000 titles. My view is that books are now available forever and that to sign away lifetime rights for less than they're worth is inadvisable. We hope to help authors determine what their art might truly be worth, as the market is changing very rapidly.
Lynne: I'm sure you expected some blowback from the trad publishing industry. Has any of the reaction surprised you?
Hugh: Not at all. I want people to disagree. I want them to show us where we're wrong. Unlike some other efforts to answer these questions, we are releasing all of our data for others to analyze. Our goal is complete transparency and to learn.
Lynne: What do you think it will take for trad publishers to realize they need to cut better deals with authors? If they won't acknowledge the danger they're in, given the numbers you're publishing, it seems to me they're going to end up going the same way as the music industry.
Hugh: I think it will take a handful of brave leaders at the top of a few publishing houses. Most of the people in the major houses would love to soften up contracts and pay better royalty rates. I've dealt with some of these people, and I've watched them fight for authors' rights. But the change is slow to come at the very top. And when the change does occur, it's locked up in non-disclosure agreements, so agents and other authors can't know about precedents being set and fight for other clients. But it'll come. I believe it will.
Lynne: I hope you're right. For now, what can indies do to help? I see you're collecting author earnings info on your landing page. Should we plug in our info there, even if we're not making much money?
Hugh: Absolutely. The data is only as meaningful as the participation is extensive. We want to hear from people all across the publishing spectrum.
Lynne: Consider the message delivered. I've already plugged in my earnings numbers. Thanks again for stopping by, Hugh, and good luck with this project. Here's hoping it leads to better future earnings for all of us.