Do you often wonder how many books you are actually selling? Of course, you'll get your report from Amazon each month and maybe even a report from your publisher once a year or quarter, but what if you could find out how many sales you were making on a daily basis, or even on an hourly basis? Even better, what if you could spy on your rivals and see how their books are selling? Well, gather round everyone, you can!
Now, don't spread this about, but I am going to give away a secret I have hung onto all year. It's allowed me to check out other authors' books and compare my sales then go off and cry in a dark room. I discovered a site that can tell you what sales you have made. It's called NovelRank. Here's all you need to know.
Go to www.novelrank.com. Your screen should look like this: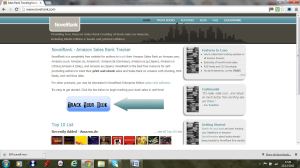 Click onto that large blue box that says Track Your Book and you'll get the next screen: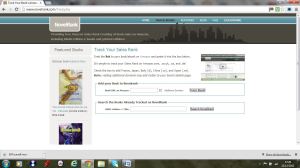 Enter the book you want to track into the top box marked with a red arrow and press Track book, highlighted here in yellow: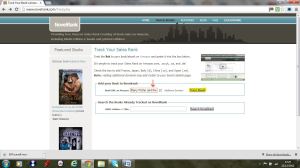 You might then get a screen like the one below showing all the versions of your book: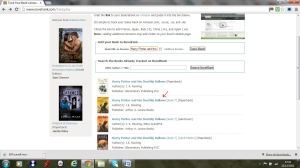 If you do, click on the version you wish to track, whether that is paperback or Kindle and you'll get a wonderful chart telling you when and where you made book sales. The figures are fairly accurate but information isn't immediately uploaded from Amazon so there is a delay of a few hours.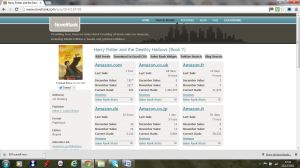 If you scroll down that page you will notice a chart. Click on the update button highlighted below: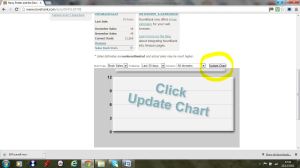 You'll now get a pretty chart displaying sales information in a graph. Press the bottom left hand button, highlighted in the next picture, you'll open a large screen which will show you number of sales you made on various Amazon sites on all of the days for the period of a month, year, three months or a week.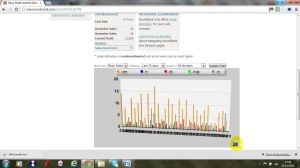 Before you get too excited, the chances are that your book isn't already being tracked and you will have to add it. You'll then get sales data from the time you have added it. Find your book on Amazon and copy the URL. Paste it into the top tracking box as I have below.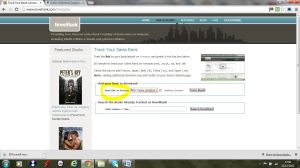 Now click on to the track book button.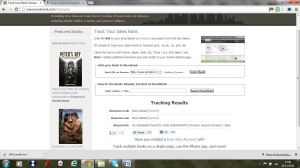 Your book has been added. Click on the word details after Book added. Your chart will come up but note it has no sales yet. It can only start collecting information from the day it is added so come back in a few days to see how your book sales are doing.
If you have multiple books and don't feel like tracking each one separately, you can sign up for a free Novelrank account by going here and jumping through the usual social networking sign-up hoops. You can always view any single book's statistics or trigger Sales Rank tracking simply by interacting with NovelRank. An 'account' allows you to track multiple books and compare results.
So, you now have the means to track your book and see how many sales you are making without waiting for reports or badgering your publisher. Don't punish yourself by tracking Fifty Shades of Grey. It'll make only make you depressed, like me!