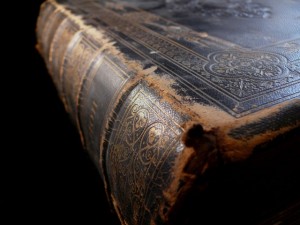 Let's do a little thought experiment. Pick your favorite classic of literature. One of those books you were forced to read years ago in school. Make it something old enough to be in the public domain. I'm partial to A Tale of Two Cities myself. Your choice is probably different. Maybe Pride and Prejudice, Tom Sawyer, or even (God forbid) Moby Dick (just call me bored stiff). Now pick something more modern, but still a classic you might have read in school from fifty or a hundred years ago. My choice is The Old Man and the Sea. Maybe you prefer Catch-22, something by Faulkner (The Sound and the Fury or As I Lay Dying are a couple possibilities). Or if you prefer a book with a little more heat and your school district was much more enlightened than mine you might choose Lady Chatterly's Lover.
What are your picks?
All of the books I've listed, and I assume those you picked if you didn't like my suggestions, have stood the test of time. Presumably they were commercially successful. If nothing else, each has sold well over the years with sales to schools and libraries. Now imagine the books you picked hadn't been published for whatever reason, but the final fully-edited manuscript was discovered and published by the author's heirs today. We'll also imagine they published it using a pen name so there isn't a ton of hype about author X's undiscovered book. What do you think the odds are that the book would sell? How would the critics react? What do you think the reader reviews on Amazon would look like?
My prediction is many of these would sink without a trace. I can imagine the Amazon customer reviews for A Tale of Two Cities now:
"It was the best of times, it was the worst of times." That's enough. I get it. The first paragraph was just one long run-on sentence. And buried in the middle of that snooze-inducing opening it says, "we were all going to Heaven, we were all going direct the other way." What in the Hell is that all about? Is the author some religious freak who just can't come out and say what the Hell he means? I couldn't make it past the first paragraph. I gave it one star because Amazon wouldn't let me give it zero. What a waste of 99 cents.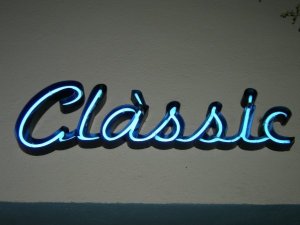 Poor Chucky D. wouldn't have a dickens of a chance in today's world. Every writer has different reasons for writing and their own sets of goals and priorities. With indie publication as a viable option, widespread commercial appeal doesn't have to be your goal. But if you want to appeal to large modern audiences, you need to get with the times. Beyond the obvious ("to thine own self be true" worked for Shakespeare, you might want to say "be true to yourself" – at a minimum, lose the thine), there are a few things that worked in the past, even just a few decades ago, that are going to turn off a large share of today's readers. Here are a few to consider.
Cut to the chase.
When I was in school, teachers told us to give a book at least the first fifty to one hundred pages before we decided to abandon it "because a lot of books take that long to really get into the story." That's somewhere around a third of the book. I don't think so. Dickens lost my imaginary reader above after the first paragraph. You've got one chapter, maybe two. Even better would be something exciting in the first paragraph.
Don't tell us what we don't need to know.
I was reading the first book in a new series when I came to a paragraph that went something like this:
Hamilton left Lauren's house, going west on main street past Tom's diner. Slowing down through the school zone in front of Jefferson Elementary, he turned right on Edison Lane, then took a quick left, drove around the football field and tennis courts, then into the parking lot in front of John F Kennedy High School.
"Hamilton drove from Lauren's house to the high school," would accomplish what is needed and use 80% less words. Some of those classics described every move a person made, every item in the room, or a bunch of background you didn't need for the story. If I wanted a primer on the whaling trade, I'd buy one. Not a copy of Moby Dick.
Then I heard the book I had read was purposely written in the style of Robert Parker's Spenser novels. Really? It had been a few years since I'd read one of the Spenser books, so I walked back to the library, fought through a few spider webs, scanned the shelves, and pulled down one of Parker's books. (I'm sure glad I have a Kindle now.) Once I stopped coughing and the dust had settled, I started flipping through it and discovered he was right. If you have a map of Boston handy or pulled up Google Earth you could follow Spenser or Hawk every step of the way across Beantown. But why would you want to?
The reality is, you're probably no Robert Parker. He's had a bazillion years to build up his fan base when people's expectations were different. Since he's no longer with us, Ace Atkins was picked by Parker's estate to continue writing about the further adventures of Spenser until that fan base trickles down to nothing from natural attrition in a few years. If you want to copy Parker, fine, but realize that few readers are going to be willing to wade through your extraneous cross-town trip reports. They'll complain in the customer reviews on Amazon. And I'd better not see any whining on your facebook page about your lack of sales.
A little dialect goes a long way.
"Say, who is you? Whar is you? Dog my cats ef I didn' hear sumf'n. Well, I know what I's gwyne to do: I's gwyne to set down here and listen tell I hears it agin."
Most modern readers aren't willing to translate your dialect to their native language. Some advice I've seen says to never use it. Word choice, syntax, and cadence can serve the same purpose: for characterization or to provide a unique voice. Personally, I'm okay with some dialect, regardless of what some experts advise. One book I read recently had an Italian uncle who spoke in an Italian dialect. Although he was a minor character, by the end of the book I was cringing every time I came to a scene with him. It seemed like every word-a he a-spoke was, you-a-know, in dialect. I suggested in the review that the author might have toned that down. A little bit of dialect the first scene with the character when the reader is first getting to know him and a bit more sprinkled in might accomplish the same thing.
There are authors who can pull it off, using dialect for a character through the entire book and hitting the right balance between giving the character a unique voice and not making the reader work too hard translating. In fact, one book that is near the top of my recommendation list (and written by an IU contributor) did it, and pulled it off to my satisfaction. But different readers might have reacted differently.
What else?
The only thing you can be certain of (other than death and taxes) is change. I discussed three things that have changed in what is acceptable for the average reader in a novel. What others can you think of?