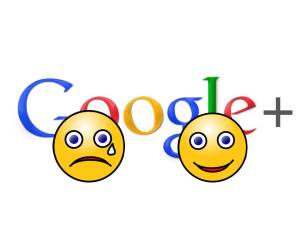 News this past week caused a bit of an uproar in the social media world. Vic Gundotra, the only leader of Google+ since its inception announced that he is leaving Google. This set off an avalanche of rumors that Google+ is going away.
A little closer to home, a flurry of "Have we been wasting our time?" comments started flying in the Indies Unlimited circles. As many of you know, I'm a fan of Google+ and have written several posts on how to get involved over the past several months. It would really suck if the time we've spent building our platform over there was for nothing.
Should we be worried about Google+ going away? Should we want Google+ to go away?
Let me see if I can help you formulate an opinion, one way or the other.
Several "anonymous" sources have described a move by Google to drop Plus. I always like it when crack journalists use anonymous sources. Or, you can go with the Wall Street Journal's impression that they are killing off Google+ because Google has moved the employees of Google+ to a building further from the main cluster of buildings at the headquarters. As a side note, the Google+ employees have always been outside the main cluster since its inception.
First off, Google+ is not going anywhere. There is a strong, dedicated group of Google+ users. The numbers don't rival Facebook, but then again, nothing does. In the aftermath, Google has denied eliminating Google+. In fact, it most likely will be improving Google+.
One of the biggest complaints about Google is that to use its platforms you have to be a part of everything. From commenting on YouTube to Gmail, you had to be a part of Google+. That annoys the hell out of most people. The word on the street is this integration may be going away.
Looking to the future, I believe that Google will pull back the all or nothing mantra and shift to single-purpose apps, similar to what Facebook has been doing. Instagram, WhatsApp are a couple of examples of how Facebook is shifting to single-purpose social apps. This could be a positive move for Google+. We've already seen this shift with Google Hangouts and no one declared that Google+ was done.
In the end, no one, including me, knows what is going to happen with Google+. However, when you consider the sheer number of users, personal data, trends, habits and interests that Google+ generates, it would be silly to think they are going to throw it away.
Google+ never intended to compete with Facebook. The media picked up that concept calling it Google's version of Facebook. While there is a social networking aspect of Google+, it is so much more. It's a cauldron of search quality that Facebook could never achieve. Facebook makes their money with ads. Google makes their money with search. I doubt they will throw that away.
Finally, think of it this way. If we "wasted our time" on building Google+, think of all the billions of dollars and time Google wasted on building Google+. I don't think we have anything to worry about and I believe that it will only get better.