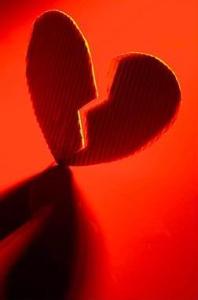 I think we've all had days in this writing business when it seems easier to just throw in the towel. The words aren't coming, or the story's not hanging together, or the sales aren't happening, and you wonder whether it's worth all the time and effort you put into it.
If you're very, very lucky, you have a cheering section to keep you going. For some of us, it's our fans; for others, it's family members or friends. A kind or encouraging word from one of them is often enough to keep us plugging away.
But what if you don't have a cheering section? Then what do you do?
I'm one of the lucky ones. My family – well, selected members of my family – are supportive. And I have a group of non-writer friends who routinely pester me for the next book in whatever series I'm working on at the time. That works pretty well to keep my spirits up.
But not every indie author is that lucky. And even for those of us who are, sometimes the non-supporters can bring us down.
We can group these non-supporters into three camps: the Clueless, the Condescending, and the Loyal Opposition.
The Clueless are the friends and family members who have never read a book that wasn't assigned by a teacher, who haven't written a word since leaving school, and who have zero interest in anything having to do with literature. They're the ones who give you the deer-in-the-headlights look when you tell them you're a writer. I once worked with someone who, upon learning that I was amassing a home library, looked stunned for a moment. Then she said, and I quote, "Books make a room feel warmer."
Don't waste your time trying to convince these people of the worth of what you're doing. Just smile and nod, and talk about the weather.
The Condescending are the ones who ask you how your writing is going – as if you were into knitting or stamp collecting. They're the ones who pat you on the head, either literally or figuratively, when you mention your WIP or your latest book signing or the writers' conference you're going to attend. To them, writing is either a frivolous pastime that can't possibly net you any real income, or a far too serious pursuit for the likes of you. These are the folks who will nail you with a gimlet eye and ask you who your publisher is, or even how much you've earned on your latest novel. They are not interested in a conversation about the sorry state of traditional publishing, and they have no intention of standing still long enough for an explanation of your planned career trajectory.
For these boorish individuals, your best response to their nosy questions is a single word, delivered with a shocked expression: "Wow." Then change the subject.
The Loyal Opposition is the toughest nut to crack. They are often those closest to you: your spouse, your kids, your parents. They see first-hand the hours you spend writing, editing, and marketing your work, and they really wish you would spend that time on them, instead. After all, any time you spend on this writing thing is time spent not attending to their needs. And they need you. Oh, how they need you. All. The. Time.
Sometimes a parent or spouse will begrudge you the time away if you're bringing in some cash. But if you're not, they want to know, then why are you doing it?
You know, nobody expects a restaurant owner to bring in a living wage during the first few years the restaurant is in business. Why don't writers get the same level of understanding?
If you find yourself in this situation, the only solution I can suggest is to talk it out. Obviously kids get first priority, no matter how desperately you want to get back to your WIP. But adults can sometimes be reasoned with. You may be able to come to a compromise on your writing hours and/or the impact of editing and marketing costs on the family budget – with the understanding that if you hold up your end of the bargain, the other party is required to shut up about it.
Good luck. And let us know if you have any other useful strategies.