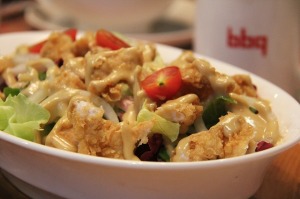 Many authors think signing with a literary agent means they've hit "the big time." Sure, the potential for huge success is there – but so are the odds of wasting away in obscurity.
I managed to sign with a well-known New York City literary agent. All my friends wanted to celebrate. I tend to be a little more cautious. "When you have the contract with a publisher, will you celebrate then?" they asked. "No," I answered. "I won't celebrate until I have the print copy of the book in my hand." (Yes, back in *those* days, there were no eBooks, kids.) I'm a staunch follower of I'll believe it when I see it.
Having an agent taught me a lot. It taught me about taking chances and taking control. It also taught me that, no matter how you slice it, who you know really does make a difference. Step back in time with me, and I'll explain.
Back in the olden days when you couldn't self-publish (not including vanity publishing which would get you blacklisted), you had to send query letters to agents in hopes of getting them to agree to let you send them your manuscript – which was printed on paper. (No, the Internet did not exist then.) A couple of industry experts had written guides to help authors find the agents that were right for them. I shelled out the dough and bought a couple. I found one particularly helpful, and in the back it said If you like this book, please let us know. I figured, aw, what the heck. I'll drop the guy a note.
Next thing I know, there's a letter in the mail from this agent. Let's call him Bob. Bob says, thanks for the nice letter. What do you write about? Give me a call. So I give him a call. We chat. He wants me to send him my 400 page manuscript. No way! I send it – of course! A few weeks go by. I get a letter: you are a fine and creative storyteller, but it's not right for us. Stay in touch.
The letter didn't surprise me since he didn't market action-adventure. He'd been up front about it. I decided to send a note thanking him for his time. After all – he read four frikkin hundred pages of my blabbing. I offered to take him to lunch next time I was in New York. I get a call. He'd love that. I book a flight. I meet him. We go to lunch.
I'm eating really good chicken pot pie when I start to get the feeling that something's not quite right. He's telling me that Lust for Danger would make a good movie. But something is not adding up. So I say "What'd you think about that part where Special Agent Night falls into the quicksand?" He replies, "That was scary!" I slam my fist down on the table and blurt, "You jerk! You didn't even read my book!"
It was true. He hadn't read it. Not any of it. There was never any quicksand in the book. Ever. I was angry as hell. The cost of printing and shipping the manuscript, the flight… I couldn't believe this dude had lied about reading the book and was LETTING me take him to lunch. He was shocked that I had figured it out. Doy, I write spy novels!
Bob was so mortified that he paid for lunch. We went back to his office and he gave me a contract. He promised to read every word of my manuscript.  He paid for my taxi to the airport. He apologized profusely. It was all surreal. I remember sitting in the airplane, looking out through the porthole at the glittering city and thinking that right at that moment, the city belonged to me. It reminded me of the lyrics from Angel of Harlem by U2.
Once home, I had a lawyer look at the contract. I signed it. I waited. Bob got through the manuscript pretty quickly. He wanted changes. More suspense here. Beef that scene up there. I did it. He pimped it to movie houses. Quite a few were interested, but he never really pursued them. At the time, I was too in awe of the situation to realize I should have asked him to get more particulars from them – what would it take to make that Movie of the Week deal happen? But I figured he knew what he was doing.
He hooked me up with a screenwriter. She helped me with rewrites in exchange for first right of refusal on the screenplay. I learned a lot from her. When we were done, we thought we had a pretty good product. But Bob told us now it needed a book doctor. What?
A couple of years dragged by. I realized that Bob wasn't going to sell my book. He definitely had the connections, but it just wasn't going to happen. So, I fired him.
Moral of the story? Never lie to a spy novelist over chicken pot pie. The End.