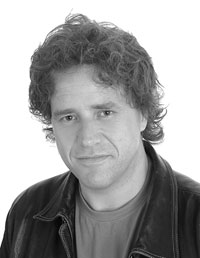 Should fiction writing be art, entertainment, both, or neither of those things?
Let's take a quick look at a few other branches of the arts to compare the basic requirements. A painter cannot create art unless she knows how to mix the colours on her palette. A photographer cannot create art unless he understands the relationship between aperture and shutter speed. A potter cannot create art unless she understands the malleability of the clay and the speed the wheel needs to turn. All of these requirements are basics, before any issue of imagination, creativity, skill or talent can be considered.
Writers have just one basic, raw material: the English language.
After nearly four years of looking at self-published books, I'm still amazed at the titles out there where the authors have not learned how to use the raw material. I've seen one independently published book with a typographical error in the actual title. When I contacted the author to point this out, they replied in such a way which confirmed they did not know how to use the apostrophe.
Many more books betray similar problems. Often the blurb contains clichéd tautologies and circumlocutions which are painful on the eye, and the first few pages usually follow a pattern of verbosity, typographical errors and non-standard usages of English. The story inside may be excellent, with an original plot and believable characters; but without the storyteller having first learned to use the raw material, the colours are weak, the subject out of focus, and the vase uneven.
Like the painter, photographer and potter, the writer cannot hope to create art without first learning how to use the raw material. I believe the root of the problem lies in the vast differences between spoken and written English. All of us make our meaning plain when we speak English, because we can rely on tone, emphasis, and familiarity with the listener (either personal or cultural). However, written English in a global marketplace loses all of that. If I write: "Thanks a lot!" do I mean: "Thank you very much!" or, "Screw you!"? When I say it, my listener will be in no doubt what I mean; but when I write it, the meaning is not so clear.
Many authors seem to believe it is enough to write how they speak, as though their book is no more than a transcribed conversation of a story they told their friend over a drink. Such writing cannot hope to draw in and entertain a disinterested reader, let alone qualify as some kind of art. Moreover, basic English grammar mistakes which such writing will inevitably include cause a fundamental breakdown of trust between author and audience. If the reader has to go back over a sentence to make sure the mistake is the author's and not theirs, what does this say about the rest of the author's English ability? Quite rightly, the reader must then expect further errors in the text, on which they are more likely to concentrate over the actual story.
Some readers may not notice mistakes, some readers may be more forgiving than others, and some readers will see every single error jump off the page and slap them in the face. Authors (especially Indie), however, try to hide behind the excuse that, as they are producing 'art', they can break accepted English norms. This excuse is both misguided and disingenuous. A missing apostrophe is not art, it is a mistake; a pronoun in the wrong case is not art, it is a mistake; a homophone misspelling (there for their, etc) is not art, it is a mistake. And so on.
I began writing fiction ten years ago, and to prepare I bought a dozen books on the English language and, er, how to write fiction. Even though (or perhaps because) I was already a qualified English teacher, I suspected fiction writing may have its own, specific English requirements. Ten years and 320,000 published words later, the more I think I know, the more I realise there is still to learn. To come across published work which makes almost every basic grammar mistake, and breaks many commonly accepted standards of fiction writing, is remarkable. But when the author concerned then claims that what they have written is 'art', it becomes a lost cause.
I like to assume that every writer wants to produce their best work. We all look for the erudite turn of phrase, the clever metaphor, the unexpected simile. We should all be trying to make the writing read as smoothly as possibly, as though, to the reader, the writer isn't even there. But even then, the writer will not know exactly what turns each reader on. Thus, even with a good knowledge of English, authors still have to work hard trying to find a magical combination of character, plot, dialogue and exposition to elevate their story to a special place. But that can't happen without a good command of the raw material.
I don't know who said it, but it's still true: To successfully break the rules, you first have to learn them.