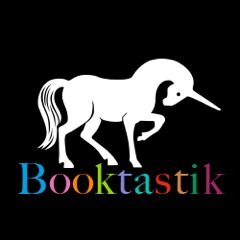 There's a new book promotion site out there attempting to reach readers with great books from authors. Booktastik has been around since January of this year, with the goal of being both an author- and reader-friendly site. Unlike many of the other daily subscriber email sites, Booktastik features shorter works (so long as they're more than 20,000 words). IU chatted with Booktastik's Dionne Lister about what separates Booktastik from the pack and how the first five months of book sharing has been going.
What caused you to start Booktastik?
I'm an author, and my author friends and I were frustrated at how hard it was to put our books somewhere that was affordable and that worked. I decided to stop complaining and start doing. So the idea for Booktastik was born. I started planning the business and having the website designed in June 2013. It took 5 months to get all the page designs signed off, and then another 2 months for the site to be coded. We went live at the end of January 2014. It's been a long process and we've had a few hiccups, but we're powering through them :).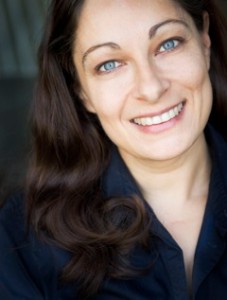 What type of promotion do you offer authors?
When authors promote with us, their book cover, modified blurb and buy links are put on our site (to be seen by our 300-500 daily visitors), and it also goes into an email to our subscribers. We also tweet, Facebook and Pinterest our features. They get exposure to hundreds, even thousands, of readers as we are actively promoting our site with google adwords and on social media. One of our more special promotions is the weekly author feature where we interview an author and put three of their books with buy links at the bottom of the interview. It gives readers a chance to get to know an author they may not have heard of. The feature is on the front page of the website for a week and on the blog forever.
There are a lot of sites that offer cheap/discount books via email. What makes your site different?
We are spending money every day to get readers to our site, plus we offer extras like the blog, author interviews, competitions and giveaways, and the New Releases category. We made our site user friendly and hope to build a community around Booktastik. Our focus is on readers AND authors. Being an author, I know how hard it is to get your name and your books out there, so I will always be trying to find ways to help authors.
What are your readership numbers like?
We have between 300-500 daily visitors, 2,000 subscribers and almost 8,000 Facebook fans. Our subscriber numbers are literally growing daily. As well as online advertising, we also attend reader events where we promote Booktastik face-to-face.
What kinds of books are you looking to promote?
Anything over 20,000 words that has been edited and is a limited-time deal (the only exception to the limited-time deal is the New Release category which doesn't need to be on sale). It's important to offer the reader quality or they won't trust the site, and of course, readers buy more books at 99 cents than they do if they're priced at $1.99 or $2.99. So, the better the deal, the better the author can expect their promotion to go. We cover most genres, including erotic fiction, horror, fantasy, science fiction, women's fiction, non-fiction, romance, paranormal and new releases. We have 21 categories in all. We also have the competitions and giveaway category for when authors are running a giveaway – lots of subscribers want to know about those too.
What can authors do to help make their promotion on your site more successful?
Discount your book to free or 99 cents. We will run books at 1.99 or 2.99, but they never sell as well. Readers are willing to take a chance on an author they don't know when the book is free or super-cheap. As an author, I wish it wasn't like that, but it is. It also helps if you have a few good reviews so that when readers click to the retail page for your book, they have something to encourage them to buy (we don't require minimum review numbers though).
I notice you have book reviews by readers on your site. How do you solicit the reviewers?
The book reviews are emailed in and we read each one to make sure they follow our guidelines. We wanted quality reviews that reflect the reading experience and don't attack the author or just say "I loved this book", "I hated this book". We want to know why, because the reader does too. It was important to have a system that is policed because we have all seen the negativity that has surfaced on Goodreads and Amazon in regards to reviews that aren't legitimate. As for incentive, reviewers go into a draw to win a $10 Amazon gift voucher, of which we draw two every 6 weeks. If it becomes popular, we will look at increasing the incentive :).
You have a page on your site called pricing and book estimates, but there is only information for the category of free. Do you have any ranges you can offer for other categories at the moment?
This is a tricky one because we can't track sales at Barnes and Noble (as they don't do affiliate sales). Depending on the price and genre, our figures are anywhere from 1 book sold to 30. Averagely, you might expect to sell 5-10 if it's a 99 cent book. We are working on increasing those numbers because we want to offer value for money. Our Free books are getting better downloads every day. You can expect 20-120 downloads if your book is free. We're waiting on more information on each genre before we fill all those sections in. For example, we've only featured one children's book so far (come on children's book authors!).
What kind of feedback have you gotten from readers and authors? Has it caused you to make any changes to how your site works?
We haven't yet, but we can see where we can improve things, such as the sign-up form, which needs simplifying. We're doing that at the moment (the website is a work in progress). But we are open to feedback, so email us if you can think of anything that would improve your experience as an author or reader.
What's been the most rewarding part of running Booktastik, so far? The most difficult?
Rewarding is when I see that we got some good downloads for an author, because that is our ultimate goal, and also when an author comes back and uses us again – that means we're doing something right. The most difficult is convincing authors that we have readers waiting to hear about their book deals ($10 to get up to 120 downloads for a free book is good value). Also, we had a lot of problems with the coding of the site as it was done offshore. It cost a lot but the quality was poor. So now we're having to go back and recode everything. That's been hard, but we will get there. It's been a huge learning curve.
What's ahead for Booktastik?
We will continue to grow in subscriber numbers, and I'm sure authors will use us more and more. My goal is to rival Bookbub one day (we have a way to go lol), because I want to help authors succeed at what they do, and I also want readers to be able to easily find good quality books at great prices. My dream is that Booktastik is still here in five year's time and is providing effective and affordable promotional opportunities for indie authors. We have a lot of plans for stage two, including forums, but we need to consolidate where we're at so far. So I guess Booktastik will just get bigger and better :).