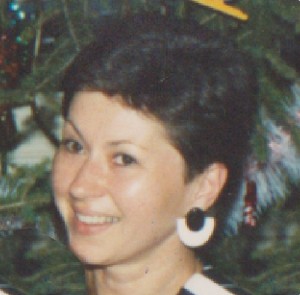 The very first article I ever wrote for Indies Unlimited was a tongue-in-cheek look at writer's block. Sadly, it wasn't as funny as I would have liked because I don't really 'do' funny. This time around I'm just going to speak from the heart.
"I have had writer's block for close to a year, and it was horrible."
Don't get me wrong, I have written screeds of words this last year – assignments, articles, blog posts etc – but my creative writing has been stalled. Every now and then I'd get a rush of inspiration, but it never lasted more than a day, and then I'd be back, staring at a blinking cursor that would not move.
I told myself I was distracted by real world problems. Things would improve once I stopped worrying about this or that. Yet all the while, I knew I was skirting the truth. Yes, I was distracted by a great many things, but the elephant in the room was something I could not admit – I was bored. Not with the act of writing, but with the story itself.
Part of the reason for that boredom lies with the pantster process itself. I always start with a couple of characters and let their personal stories unfold. So far so good. Sooner or later, however, I inevitably reach a point in the story where something more is required. Enter The Plot. But pantsters don't outline in advance so if the story is to have a tight, believable, interesting plot, it has to grow out of the characters and the world in which they live. A plot that is imposed on top of the story will always fall flat. Always.
And this brings me to my Annus Horribilis. Hey, if Latin is good enough for the Queen, it's good enough for me! [And that concludes this brief moment of comic relief.]
So, there I was, trying to massage a plot into shape, and getting nowhere. Then the real world stepped in, and I stopped trying.
The only reason I can talk about it now is because it's in the past tense. I'm writing again, but my 'block' didn't just wear off. It ended when I realised why I'd become bored with the story in the first place. Instead of letting the plot grow in an organic way, I'd tried to make it happen, and in the process I'd missed some fairly obvious things.
What things? Well, I needed to get my main character into a place called the Quarter, so I came up with a plan that would do the job. Unfortunately, I made my hero's life too easy. Success followed success and all was going swimmingly, until the well dried up. It was all too easy, too neat, too predictable. In a word it was boring.
Once I finally admitted what the problem was, I went back to the very beginning, and really read what I had written. That was when I realised that the Guard at the entrance wasn't stupid. It wouldn't let Kaati [the main character] just stroll in. And with that small epiphany I basically decided to rewrite most of what I had written. Some of the scenes will be worked back into the story, but the whole thrust has changed. Now the plot is driven by the constraints of the world, and the personalities of the characters themselves. And they're happy again, as am I.
I can't guarantee this approach will cure writer's block, but if your writing is stalled, and nothing else has worked, it's worth a try.