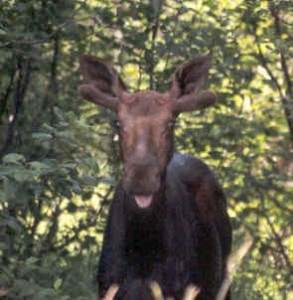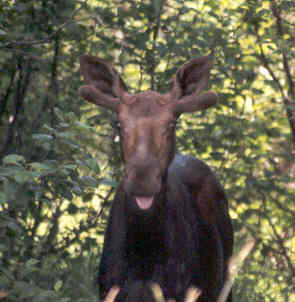 It's been said that a moose is a horse designed by a committee. Pulling together a group of indie authors to create a short-story anthology might seem like a similar exercise. But it doesn't have to be.
Anthologies can be a great way to showcase your work to a wider audience. Fans of other authors participating in the project will also see your story, and maybe they'll like it well enough to buy one (or more!) of your other books. You may even gain readers who aren't familiar with the works of any of the authors involved, but who are willing to try a sampler of new talent.
Lin Robinson wrote posts here and here about the mechanics of creating an anthology. But how do you get involved in one? In my case, all I had to do was say, "I'm in."
Last September, in the BookGoodies Authors group on Facebook, Alan Seeger proposed that we pull together a Halloween anthology. A number of authors, including me, expressed interest in contributing a story. Then Alan said the magic words: "I'll be the editor." And we were off.
Alan set a deadline of October 1st, which gave us all just three weeks to turn out something for the book. As is usually the case with a volunteer project, some people fell by the wayside, so three of us contributed a second piece to bring the total number of stories up to 13. (I wrote a new story and recycled one of my IU flash fiction contest entries for the book.) Joseph Picard designed the cover as well as contributing a story. We acted as beta readers for each other before Alan whipped our stories into a cohesive whole. We also agreed to contribute all the proceeds to children's literacy programs worldwide. It was a whirlwind project, but we made our deadline, and 13 Bites went live on Amazon on October 11th.
We had so much fun with that anthology that we decided to create another one. We kicked around some ideas, and finally settled on a summer theme. We hit some bumps along the way and wondered at one point whether the book would happen. But we pulled it together once again, and Summer Dreams went on sale at Amazon last weekend. We're already talking about 13 Bites, Vol. 2.
In the process, I've learned that these three things are key to a successful anthology project:
• Stepping up. Saying "I'm in" is just the start. If you've self-published even once, you know what's involved in publishing a novel; putting together an anthology is much the same. The book will need cover art, an editor, and beta readers, and all those things will likely come from within the group. Expect to wear two or more hats before it's done.
• Flexibility. Life catches up to everybody sooner or later. In our group, people have dropped out and others have joined. The original submissions deadline for Summer Dreams was April 15th; the deadline that actually stuck was June 2nd. It helps to be able to roll with it.
• Collegiality. This isn't just a fancy word for "teamwork." It implies that everyone involved is a colleague, with an equally valid opinion, and equally worthy of respect. We talked over everything, from the cover design to the charity, until we were happy with the result.
If you're having trouble finding an anthology group to join, you can always create your own. Suggest a project to a group of authors you like. If you have editing skills, offer to edit the book. And then see what happens.