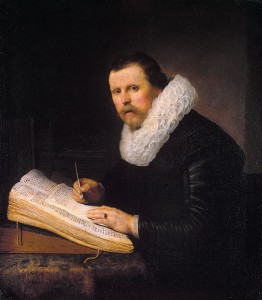 I claim not to be a writer, but while thinking about what I wanted to say in this post realized that I've been stringing words together for mass consumption by the public since 2001. The vast majority of those words have been reviews of one kind or another. That first gig was reviewing music for a website that specialized in what is now called Americana. (For those not familiar with this term imagine a Venn diagram that includes many subgenres of country, bluegrass, a sliver of folk music, "roots" rock, and everything in the cracks between.)
Just like some book genres are more character based while others are more plot based, different musical genres focus more on the musical parts of a song while with others, the lyrics matter most. Americana is squarely in the focus on the words camp. The top reviewers at the site I was associated with paid a lot of attention to lyrics, often looking for the same things your Literature teacher pointed at while studying the classics. Is there symbolism, a subtext, or a "moral to the story"? Is a point being made that isn't obvious or possibly even at odds with the surface message. (Think Springsteen's Born in the USA for that last one.)
So one day I was listening to a CD on repeat, trying to articulate in five or six hundred words what I thought of the twelve or so songs on this disc. Did I like them (why or why not)? What are the high and low points? How did this disc compare to what I've heard of this act or others like it? And most importantly, how do the songs make me feel. I had a flash of insight that I could learn a lot about how to say what I wanted from the songwriters I was reviewing. The best songwriters can say in a handful of words more than I can by talking all day. I like to use the example of 2 lines, a total of fifteen words, in the song Wichita Lineman (written by Jimmy Webb for trivia buffs) that says more in those two lines than many full-length novels. (Due to copyright issues, I'll leave it to you to figure out which two lines I meant.)
My theory is that anyone who works with words in one arena can learn from studying, observing, and even participating in other arenas. Encapsulating an immense amount of emotion into a few words, how the rhythm of the language can help delivering your message, and evocative descriptions are a few of the things that can be learned from songwriters.
Several years ago a co-worker convinced me to come with her to a meeting of her Toastmasters Club. I immediately saw how the public speaking and other skills they help develop were a positive career move for anyone, whatever your day job might be. It took a few years to dawn on me that there was a synergy in writing and speaking, with speech preparation putting a focus on structuring a message and cutting out the extraneous words not needed to deliver that message.
As far as that goes, my main writing pursuit of reviewing forces me to go beyond just "this doesn't work for me," to figure out why it doesn't work, which leads to an attempt to identify the better alternatives. I may not write fiction, but reviewing fiction forces me to develop an understanding of fiction writing techniques, which gives me more potential tools for those things I do write. I have a few other suggestions of places to look for ideas and techniques that might be helpful to your writing.
Comedians are the place to look for what makes something funny. The work of advertising copywriters are a tutorial in using logic and emotion to convince your reader of something they aren't inclined to believe. The work of screenwriters on TV or in movies should be a treasure trove for ideas on dialogue. Then there is the obvious way to improve dialogue and characterization, people watching. My friend Donna Fasano swears by this. She even got the idea for one of her most successful novels through observation and a bit of eavesdropping during a short elevator ride.
I'm sure there are a myriad of examples I've missed. If you can think of any, tell us all in the comment section.