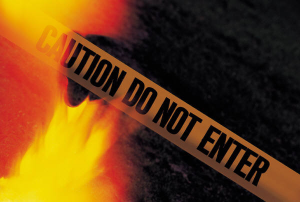 Last week, we focused on identifying and avoiding scams. That's really just the beginning point. Outright scams are a little easier to avoid than many of the other pitfalls awaiting indies. While most of these other considerations are not necessarily categorized as predation, they can be calamities nonetheless.
As you probably know, there is a lot more involved with being an indie author than just writing your book. Those other necessary steps, including editing, formatting, cover design, and marketing may fall well outside your wheelhouse. There are plenty of people selling those services, but you have to be careful. You do not always get what you pay for.
DO NOT BUY ANY OF THESE SERVICES FROM A PUBLISHER. Legitimate publishers do not charge authors for editing, formatting, cover design, and marketing.
Editing
Editing your own book is not advisable. Authors are blind to many of their own mistakes because they read what they meant to type instead of what they actually typed. You can often decrease the amount of editing you'll need if you use some talented and honest beta readers. They will find many mistakes for you.
You've probably heard the complaint that nowadays anyone can call themselves an author. At least to be an author, you have to actually write a book. You don't even have to do that to call yourself an editor. There are a lot of people selling freelance editorial services. Some of them are very good. Others, not so much. We wouldn't say any of these folks are out to scam people, it's just that some of them are not very good at what they do. We once received a guest post from an "editor." The post was about how very important it is for indies to have a good editor. The submission was shot through with errors. That kind of undermines the point, wouldn't you say?
Make sure you know what kind of editing you need. There are several levels of editing services, ranging from proofing to deep content/developmental editing. Once you start shopping for an editor, ask other authors who they used and if they were satisfied. Check out the "look inside" feature on those authors' books to see if there are any editorial errors. Talk to several editors. Google their names to see if any flags come up. Here are some pretty standard questions you can ask editors.
Formatting
Book formatting is something you can do or learn to do yourself if you have the time and patience for it. There are a lot of freelancers out there who will do it for you for a reasonable fee. Once again, check around. Ask their other clients. Look at some of the books they have formatted. Make sure the formatter you are talking to can handle the type of job you want – books with lots of pictures, footnotes, live-links, etc., will be more complicated to format and not everyone can do those. Book formatting should not generally cost you hundreds of dollars.
Cover Design
This is something you can do yourself, but probably shouldn't, unless you have a lot of graphic design talent. It's pretty easy to pick out a book cover designed by an amateur, and you don't want people blowing off your book over a poor cover. The same considerations as above apply. Do some homework, ask around, check out some pricing, and make sure if you buy a pre-designed cover, the designer won't sell the same cover to someone else. If you are pressed for time, make sure your cover artist can meet your deadlines.
Some additional areas that can cause problems:
Awards/Contests
It's pretty cool to be able to say you are an award-winning author, but what does that really mean if you bought the award? There are jillions of little award and contest programs out there, many of which charge an entry fee. If the prize includes a sizable cash award, the contest may be legitimate. If all you get is a little gold sticker, not so much. Some common sense goes a long way here. If you have never heard of the award or contest, what are the chances your readers have? Take a look at the Amazon rankings of previous winners. Does it look like the little sticker skyrocketed their sales? Most of these are minor money-making or publicity endeavors for the organizations running them, and have little to do with actual literary quality.
Book Review/Book Purchase Bundles
There are outfits that sell review packages. Some of these will offer you a bundle of ten 5-star reviews for $50 or more. Of course, that doesn't mean the people posting the reviews will actually read your book, and the reviews themselves would likely be nebulous blandishments. Some organizations, such as Kirkus, charge a lot of money for a review, but make no promise that the review will be a positive one. While neither of these things is illegal per se, they are certainly in a gray area ethically. You want reviews for your book because you believe those reviews will encourage others to buy your book. It smacks of misrepresentation if those reviews were purchased. It is also a frank violation of Amazon policy.
False Sales Spikes
Another label that writers like is "bestselling author." Probably the pinnacle of that type of claim is "New York Times Bestselling author." There are in fact, companies that will contract with you to purchase a large enough number of your books to cause a sales spike that will get you on the bestseller lists of The New York Times, USA Today, or the Wall Street Journal. After the paper of record prints the list, the books are returned. In essence, it gets you there by having you buy your own books, so it means nothing. The cost can run into the hundreds of thousands of dollars. Not to mention it borders on fraud.
Review Swaps
The ethical implications of trading reviews with another author should be clear, but many people still do it. They do it until they get burned by someone who either did not follow through on a commitment to reciprocate a review, or gave a tepid or poorly-written review in exchange for a laudatory or well-crafted review. Amazon does not like review swaps. If they even think you're doing it, they'll pull your reviews down.
Author Collectives
Author collectives are self-organized groups of authors who band together for the purposes of cross-promotion and sometimes also for sharing the cost of promotion. Be careful that you trust the people in any author collective you join, or you may find the work, costs, and benefits to be distributed in a somewhat asymmetrical manner, with YOU doing all the work and the other guys getting all the benefits.
Blog Tours/Promotion
Lots of companies sell blog tours as a kind of virtual media blitz, usually to accompany the release of a new book. Supposedly, they will coordinate with a number of highly-trafficked blogs to schedule reviews, interviews, and guest posts by the author in a concerted campaign to heighten awareness of the new book. The problem is that many of the sites used by some of these companies do not have high traffic and the return on investment is often pretty low. Indies Unlimited does not participate in blog tours.
Events
A workshop, convention, or conference can be a useful experience. Unfortunately, a lot of them are heavily sponsored by publishing houses with predatory reputations. It is no surprise that the opportunity to get a meeting with a "real agent" to pitch your book at one of these events will draw a lot of unsuspecting newbie authors. Sadly, in many instances, the whole thing is a sham, orchestrated to herd the gullible into the clutches of shady companies.
Associations
Of course, there are some credible professional associations for writers. Many of these do not admit indie authors, and some that do may require the indie members to jump through lots of hoops for the privilege of paying membership dues. Others are straight-up money-making operations that add no value at all for their members. Many such organizations have sprung up exploiting a sort of elitism, trying to convince authors that their work does not sell because it is lost in a sea of dreck written by less worthy indies. They attempt to convince you that membership in their exclusive little club will signal to the world that you stand apart from the peasantry. Many of these organizations also sell "services" to their members. It's easy enough to check the sales rankings of the books written by members of the club. More often than not, you'll find they are doing no better than you.
In the final analysis, free is not always bad, expensive is not always good, and easy is rarely best.
Helpful & Related Links:
The Pitfalls of Book Review Swapping:  https://indiesunlimited.com/2012/06/05/the-pitfalls-of-book-review-swapping/
How to Hire an Editor: https://indiesunlimited.com/2014/03/04/editing-for-indies-part-1/
Paying for Reviews: Just Say No: https://indiesunlimited.com/2012/09/04/paying-for-reviews-just-say-no/
Buying Bestseller Status: https://indiesunlimited.com/2013/03/10/iu-poll-buying-bestseller-status/
Contest Scams: https://indiesunlimited.com/2013/01/04/when-you-cant-win-for-losing/