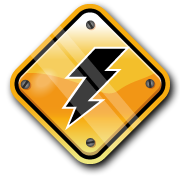 Two-thirds of the winning weekly Flash Fiction stories were penned by authors who were not part of the 2013 list of winners.
After twenty-eight weekly competitions, fourteen new authors will be included in the next Indies Unlimited Flash Fiction Anthology. There were a total of twenty-one authors, but only seven are repeat authors from 2013. Regardless, all twenty-one will be included in the next edition, along with any new winners during the balance of this year.
This competition is open to anyone who would like to enter the competition. Each Saturday, Indies Unlimited posts a picture by award-winning author and photographer K. S. Brooks, along with a short written prompt by five-star author Stephen Hise.
This weekly competition continues to grow year after year, and is an excellent way for independent authors to demonstrate their writing skill to a growing reader network.
Here are some numbers that indicate the popularity of this weekly competition –

Although I have not personally participated as often as in previous years, many of the weekly Flash Fiction pictures and prompts continue to get the creative juices flowing. I honestly have to admit, participating in these weekly competitions, and winning some of them, has done more for my writing than anything else.
Creating a story to go along with these prompts is fun. When I read the entries each week, it is amazing how many different scenarios can get penned by a single prompt. Adding the requirement to have the story meet the 250-word maximum, has created a skill set necessary to convey the story succinctly. I have found this improves my novel writing with most of my chapters now between 1000 and 2000 words.
I encourage more authors to participate in this competition. It is important for new authors to get their names in front of readers. Hopefully, they will like your story enough to check out your other writing, should you have any published material. If you do win a weekly competition, you will be published along with the other weekly winners in the next Indies Unlimited Flash Fiction Anthology. This is without any cost to any of the authors!
Judging from the number of new winners so far this year, many new authors have found this to be a worthwhile writing opportunity. I encourage you to give it a shot, and you might be pleasantly surprised by how much fun it is, along with a great way to hone some writing skills.