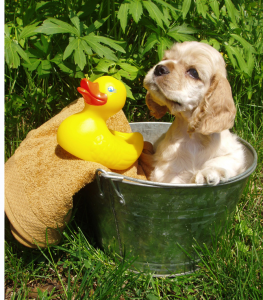 I had to open my big mouth, didn't I?
A few weeks back, in the response to a comment on one of my posts here at IU, I remarked that I save a lot of time in the editing phase by writing "really clean first drafts." Of course, somebody had to go and ask me how I do it.
That meant I had to deconstruct how I do what I do. First, I found a calm, quiet place, and sat there with a meditation pillow and a candle, and communed with my muse for a while. Then I had a glass of wine. Okay, maybe I had more than one glass of wine. Anyway, I came away from it all with the conclusion that it's a whole host of things. Here, as best as I can, is my prescription for writing a clean first draft.
First, I write my manuscripts in Word for several reasons. One is that I know it best – I've used it for at least fifteen years and I've received a ton of training on it through my day job. Yes, it's a pain in the patootie in many respects, and for authors, it's a little like using a blowtorch to open a can of olives – it's got a lot of firepower we don't need. But writing in Word from the get-go saves me a step when it's time to send my WIP to reviewers, because just about everybody's got Word. And a .docx file that has always been in Word plays nicely with Mr. Coker's Meatgrinder, KDP's conversion system, and CreateSpace.
Moreover, you can set-and-forget your formatting in Word. I covered how to do that last year, when I wrote about using Styles to your advantage. Do yourself a favor and set up a Style right now that passes the Meatgrinder's sniff test.
Go on. I'll wait.
Done? Okay. Now, I also wrote about setting up a template in Word last year. But to be honest, using the template turned out to be more trouble than it was worth for me. Instead, I've modified my Heading 2 style so that "Style for following paragraph" is set to the manuscript paragraph style that I created. (Don't know what I'm talking about? You didn't read my post on Styles, did you?) So when I bring up a new page, I click on the Heading 2 style, type in my chapter number, hit enter, and away we go. Simple.
But wait – there's more. I also outline my books, sorta-kinda. There's an outlining style called "beats" which I fell into before I knew what it was called. David Gaughran blogged about beat-style outlines last year (and I talked about it on my own blog, too.) Essentially, you don't have to outline every jot and tittle of your story; instead, you write a paragraph for each chapter, more or less, about where you intend for your story to go in that chapter. Sometimes my beats aren't very detailed, and sometimes the scenes I end up writing deviate a lot. Here, in its entirety, is the beat I wrote for the night-before-the-denouement of Crosswind:
"The big weekend arrives.  Darrell spends the night before with his ex-wife at her hotel room, and tells her to look for him at the event.  That same night, Sue's group gets together and prepares for their ritual.  Tess — hmm.  Can't sleep. Comes to some big realization."
In the book, Darrell did spend the night with his ex-wife, but I moved both the preparation for Sue's ritual and Tess's big realization to the morning of the event. But writing that beat gave the bones of the story.
Writing beats also tells me where I'm going. I can spot plot holes before I get to them. And I don't end up writing a lot of extra stuff that I have to cut later.
The final thing I do is going to rub some people the wrong way, so I apologize in advance: I pay attention to spelling, grammar, and punctuation as I'm writing the first draft. It's a holdover from my days in radio, when I would have ten minutes to write a five-minute newscast. There was no time for multiple editing passes. Heck, there wasn't even time for one editing pass – first draft and on the air, baby! Of course, spelling isn't a big deal for radio copy, unless you're writing it for someone else. But if you screw up the grammar or the punctuation, you're going to sound like a doofus. So you learn not to do it.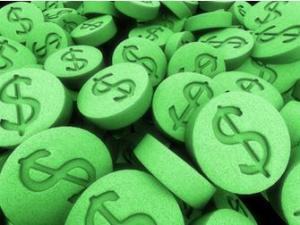 The fewer the mistakes you make in your first draft, the less your editor has to clean up for you later – which allows him or her to concentrate on the kind of higher-level stuff that will make your book awesome.
So that's it. That's my prescription for writing really clean first drafts: I get out of my own way as much as possible. Take two and call me in the morning.