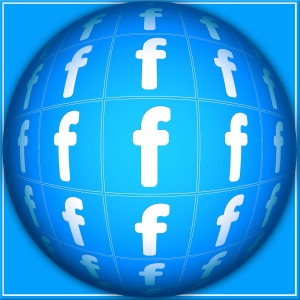 We've posted to Facebook so many times that we could do it in our sleep. What's the best way to share content on Facebook in order to hit the News Feed? As we've written before, only a fraction of our content makes the cut.
TrackMaven recently completed a study where they analyzed over 1.5 million Facebook posts. According to their research, here's the list of things that give your post the best chance to go viral.
Visual Content – Yup, this one is a gimmie. We all know that you need to have pictures accompanying your content. You'll get 2.35 interactions per post vs. just 1.71 without pictures … that's 37% more engagement.
Word Count – We have all heard that we need to keep it short and sweet on Facebook. But, what is considered short? TrackMaven's research showed that posts with 80-89 words achieved more than double the engagement of posts with 70-79 words. Yeah, I know, we're splitting hairs now aren't we? My suggestion, say what you want to say and don't be hung up on word count. You'll go crazy creating posts with 87 words all the time.
Hashtags – I don't really use hashtags much, but that might change now. The research showed that posts with hashtags receive 60% more interaction. That's a big number.
Post Time – No, we're not talking about horse racing here. To have the best chance for your content to hit the News Feed, you need to post when people are messing around on their computers. Posts between 5:00 p.m. and 1:00 a.m. get 11% greater interaction than posts during normal working hours.
Post Time Part Two – Showing up in the News Feed is all about competition. If you are posting during Facebook's peak times, you are fighting a losing battle. The research shows that posts on Sunday received 25% more interaction than posts on Wednesday. In fact, only 18% of the total posts on Facebook occur during the weekend. If you want to be seen, start posting content on the weekends. What's the busiest posting day on Facebook? Thursday.
Questions – Try including a question in your posts. I'm not talking about "What do you think?" types of questions, but real call to action types of questions. Posts with the interrogatory garner 23% more likes, comments and shares.
As you already know, there is no such thing as a perfect Facebook post. However, if you use these tips, you'll have a better chance of attracting eyeballs.