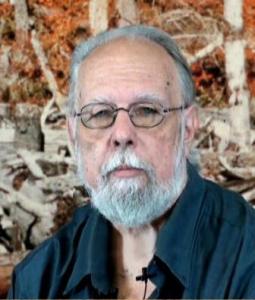 Guest Post
by William Munns
There was a time when writing for movies or TV was like writing a play, with lush descriptions of a scene and robust soliloquies. If you aspire to write a great movie or TV script today, abandon that thought and face the realities of today's market. Format, high concept log lines, formulaic story structure, and minimalist content are the Four Horsemen of the Screenplay Apocalypse you must confront. If you have written for other forms, especially classical literature, writing a script will be something akin to a head-on collision with a garbage truck.
Your first challenge is Format, the use of tabs, margins, capitalization, etc. to insure the script looks like the readers, analysts, and producers expect it to be. Highly recommended is The Coverage, Ink  –  Spec Format & Style Guide by Jim Cirile. It's comprehensive and well-written. Why does format matter so much? Readers who evaluate scripts are often overloaded, and so they look for any immediate and obvious reason to reject some of those scripts. Format errors are instantly apparent at first glance, and thus have become the no-brainer first phase of reducing the pile of scripts to seriously consider. Apparently the thinking is that if you haven't mastered format, you aren't a pro, and thus you can't write a potentially professional script somebody would produce.
You can either learn format and adjust your MSWord or text software to those criteria, or invest in a script-writing software (Final Draft or Movie Magic). But take the time to deal with the format issue as step one to any aspiring effort to write a script, because failing to take this seriously, and failing to meticulously adhere to that formatting, will likely defeat whatever literary talent you may have.
Second, you must learn to reduce your script to a log line, an absurdly truncated, almost embarrassingly simplistic, presentation of the story theme or concept. For example: imagine a story about a global beauty pageant seized by moralist fanatics, and the ten women finalists must band together to fight off the terrorist captors. The Log line would be "Die Hard, in a Bikini."
Many avenues for getting your script noticed by industry people only allow a title and a log-line, and if they like what they read, they can ask to see the script. So if you can't reduce your wonderfully compelling, complex story to a single phrase, or maybe a full sentence or two (at most), some doors to success have just slammed shut. You will be asked for this in any process where others may read your script, so be prepared to have one that will intrigue, enchant, or entice.
Your third consideration is Story Structure, the screenwriter's new religion. The problem is that the emphasis on story structure has become bloated and formulaic. That's fine for bloated and formulaic movies, but deeply personal and off-the-beaten-path stories usually get crucified by a reader who clings to the formula concept and can't find formulaic plot points in your unique work. There are currently numerous screenwriting gurus who each have their own formula, but there are common concepts a script reader will likely want to see. Do you want to write a story that has strong prospects to sell in today's script market? Write according to formulaic structure as pontificated by one of the prominent script-writing gurus.
The fourth and final consideration is, to me, the truly scary one, "White on the page".
The much coveted "white-on-the-page" is emptiness, an absence of words (which are the black on the page). And if you have any experience writing classical fiction or non-fiction literature, this concept of "more white on a page" means you are admired for how little you write, how few words you use, how empty your page is. And this is anorexic literature, a bizarre worship of a literary body that is wretchedly under-nourished to the point of being mere skin and bones.
If you love classical literature, writing a script (with any potential to place high in the contests and possibly sell to a producer or studio) will be agony, because getting the much-coveted "white on the page" means you have to use cheap tricks to reduce your compelling dialogues and enchanting descriptions to simplistic passages with no more literary merit than a comic book.
Does talent matter? Is a superbly enchanting story with compelling characters and honest but vibrant dialogue necessary? Yes, but if you don't come to terms with the four Apocalyptic demands first, chances are nobody will ever read your gem of a script.
---
William Munns has been writing since people used manual typewriters. One of his scripts, "Hopeless" recently was judged a finalist in the 2014 World Series Script Contest, and he recently published When Roger Met Patty, the definitive solution to the mysterious 1967 Patterson-Gimlin Bigfoot film. Learn more about Bill on his Author Central page.