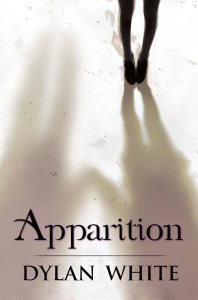 Jade Foster moves to a new city with her mother and step-dad in the middle of her senior year. She doesn't know anyone. She has a midterm on Monday. And her house is haunted. Sean Clayton died at eighteen almost seventy years ago. He believes Jade is the one who can help him finally move on. But his connection to Jade exposes her to dark forces from the afterlife. Despite the danger, Sean promises to protect her. But falling in love with her might be the scariest thing he could do.
Apparition, the paranormal love story by Dylan White, is available from Amazon.com and Amazon UK.

Don't forget, you can cast your vote for trailer of the month on January 31, 2015 at 1 p.m. Pacific time.