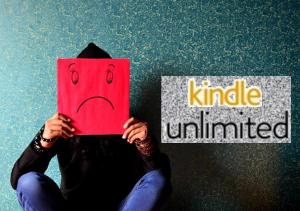 I believe there are three possible scenarios that can take place when you release a book. Firstly, (and I hope this happens to you), you do very little to promote your book yet based on the phenomenal content – and readers spreading the word – your book hits the upper plateaus of the bestseller rankings. And, it stays there for a considerable amount of time. Yes, this does happen. Consider Andy Weir's (originally self-published) The Martian, Hugh Howey's Wool, etc.
The second scenario is that you release your book; it takes an initial sales spike to those same envied upper plateaus and then settles into the 8,000 to 20,000 overall (using Amazon's charts for this example) rankings. And again, it stays there. This happens occasionally.
My books fall into the third scenario. When I release a new book I have a following of readers who purchase my work, but from that point on I have to find ways to connect with new readers. Every month I run some sort of promotion. Fortunately, because of the promotional opportunities KDP Select provides, I always manage to sell some books.
Those of you who have read my articles know I'm a proponent of Select. I was on the initial Select train at the beginning of 2012 and took advantage of the program that helped many of us sell books faster than we ever thought possible. When Amazon added the benefits of Kindle Unlimited (KU) borrows to Select I got excited, and I hoped that a little bit of that initial magic might be duplicated.
When KU was introduced I predicted that Amazon would ensure they had enough dollars in the kitty to pay out at least $2.50 per book for the first two or three months. In fact I thought they'd even surpass that as they attempted to sign up new authors to Select. And, I thought that some of those same KU borrowers might purchase some of my other books. This has not happened. Amazon does not break down whether we're earning borrows or Kindle Unlimited units in our statements; they're all lumped together, so it's difficult to tell which we're receiving. My borrows (KU units and borrows from Prime), have increased by 250%. Unfortunately, those heady days when borrows were paying $2.50 have passed. In October the rate was $1.33. November went up marginally to $1.39. That's still a substantial decrease from pre-KU numbers. Previously, I'd never looked at borrows as a loss. I was just happy to have that additional source of revenue. Plus, I considered it an honor when a reader chose my book as their one monthly pick as part of their Prime membership, or now as one of their reads through KU. With the decrease in the amount paid out per borrow, and the increase in the amount of borrows I've earned a slight increase in terms of net dollars, but, there has been a downside. Since KU came along my sales have taken a hit – a considerable hit.
In my previous life when I trained retail salespeople, I could quote month by month where their sales numbers should be based on the previous year's figures. We established targets and often achieved them. Not so in the world of self-publishing. I still consider myself a new author. I hope to continue releasing books and hopefully become a better writer. And, I'm pretty adept at connecting and engaging with readers. So, the amount of followers I have should increase too. In theory, the sales of my books should go up from year to year. Of course there are always going to be other factors. I have a long-delayed third book of a trilogy that readers are beginning to get impatient for, Dino-Porn really could be what the majority of readers want to read, and, the lower price of books released by traditionally published, popular authors is definitely thinning out the playing field. Even allowing for those percentages, I believe my sales should still be increasing annually. Last year they did not. And, the sales lag happened at the same time KU came along.
I've often disagreed with authors who claim this is a turtle race. To reach where we want to be is dependent on growth, and growth takes time, but it doesn't have to be slow. Everything we do is contingent on having a book that readers want to read. If we've done that, and presented it in a professional manner, then there's no reason why our sales can't increase from year to year as new readers take the eReader plunge. Because of the increased number of borrows of my books I'm potentially reaching more readers. Have those borrowers become buyers and purchased my other work? At this point it looks like they have not.
There are a number of high-profile, self-published authors who have pulled their books from Select because KU is infringing on their sales. This makes sense for them, and they can run their business any way they like. There are two things we need to keep in mind through this season of Kindle Unlimited discontent. Firstly, Amazon will be led where their customers lead them. And although they've said authors are their customers too, their priorities are to their consumers not their suppliers. So, if Kindle Unlimited is indeed where buyers want to spend their money, and Amazon are finding a way to make it profitable, they will continue to utilize it. They may tweak it to make it more attractive to authors but remember, there is no shortage of quality material out there. New authors publish very good books every day. My instincts (the same ones that incorrectly predicted the royalty rates for KU payouts) tell me that KU, in some form, is here to stay. It may be modified to ensure that authors providing quality content of a suitable length (yes, there are some who are manipulating the system) will be rewarded, but if Netflix can make it work then Amazon can too.
The second fact we need to remember is that Amazon is our distributor and we are the publisher. And, as a publisher it's important for us to increase our following. Those faithful followers who purchase our releases and then spread the word are our lifeline. It's those readers who will get us to the next level and it always has been. If you're like me, you just need more of them. Perhaps the lesson learned from Kindle Unlimited is that we need to concentrate on spreading our wings wider rather than just taking those quick trips up the bestseller rankings. After all, amongst all the authors complaining about KU hurting their sales there are still self-published authors out there whose books are being purchased by the truckload every day.
The harsh realities of being a writer and running a small business are settling in. We helped create this world, now we have to learn to live with it and find ways to make it grow. Right now, I don't intend to pull my books from Select and test the waters by uploading to other platforms. I have a new book that I'm hoping to release in April and another at the end of 2015. My plan is to sit tight and see what happens when those books are released. As always, I'll continue to monitor the situation outside of the Amazon compound but for now I'll take the hit, hope that the dollar amount per borrow increases, and oh, keep working on those next books and finding ways to connect and engage with new readers. That's probably the best thing I can do.