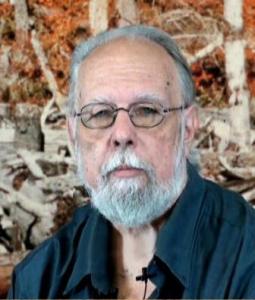 Guest Post
by William Munns
In my last article, we discussed the bizarre challenge of proper script formatting and coming to terms with the absurd appeal of "more white on a page." If your literary integrity has survived reducing your work to an anorexic level and you feel you have a wonderful movie/TV/media script, you are now ready to try and sell it. If you've sold to any other publishing medium or industry, and think that the movie/TV script selling process is the same, change your name to Alice and start chasing the White Rabbit into Wonderland.
I don't say this to intimidate, because in an absurd sort of way, selling a script is actually quite pragmatic in its current process. You buy your way to a sales opportunity. Gone are the days of discretely greased palms, bribes, kickbacks, and similar under-the-table attempts to gain the recommendation or accessibility of a person who can get you closer to a buyer. Now, the process is remarkably open and publicized, with credit cards and PayPal gladly accepted. The trick is to buy your opportunities in the right order.
Step One – Coverage, the analysis and appraisal of your script by an experienced industry reader/analyst. Fees will likely run from around fifty bucks to a few hundred, depending on the extent of service purchased. The value of coverage is that it gives you a written document of how your script is appraised and rated by the industry machine. But coverage is truthfully one person's opinion, and assuming you can afford it, you would be well advised to shop around for several coverage services, and buy several opinions. If they disagree on how good your script is, the criticisms may be more personal preference than industry-wide mindset. If they criticize it in unison with the same concerns, then your script sorely needs a re-write according to those concerns.
Coverage is your peremptory investment in finding out how the industry machine will rate your script. To skip this stage will likely lead to many rejections and not a clue as to why your script was passed over. Better to have the coverage notes and fine-tune your script to those appraisals.
Step Two – The Script Contests, a veritable cottage industry now, with entrance fees running from about $25 to $75, with coverage extra. Given that you probably won't know how your script rated in the contest for about 4-8 months, you may choose to shotgun the script to multiple contests. If so, it's obviously better to have the coverage first, so you can be confident your script has a shot at some distinction. Reaching the quarter-finals, the semi-finals, the finals, or actually taking the grand prize, are all distinctions that have become the new currency in marketing your script. If you enter your script in multiple contests, it is a very rare script that rates exceptionally well across the board. If you place high in some, but not all, you only have to acknowledge the ones that do give your script some distinction. If it truly is a good script, sooner or later, somebody will recognize it. Buying more chances increases the odds a receptive reader group will give it the love it deserves.
Step Three – Query Letters. When you hopefully have some contest recognition, you can buy query letters, from people with experience writing them. They know the language and form, and so this too is a wise investment.
Step Four – Pitches. This is the most bizarre and fascinating phase. You buy pitches: face time with an industry insider where you get 5 minutes to tell said person how wonderful your script is. Think of it as "speed dating" except your dream of getting in bed with someone is not for intimate pleasure, but rather for business success. Write your pitch and read it with a stopwatch, so you know you can get it all spoken in about 2-3 minutes, plus the time for some Q&A with the person listening. Once you get your timing correct, memorize the pitch so it can be delivered effortlessly, confidently. Then go shopping for pitch meetings, which are usually staged as events like a convention, and between the event fee and pitch purchases, you'll likely spend a few hundred dollars.
Finally, an optional Step Five is to actually buy queries where you are assured someone in the production company or agency will verifiably read and consider your query/pitch. Several companies offer this as a service, and fees are around $10/query in packages or bundles.
All it takes to write a script is time and talent. Selling it, however, is a business process and you should know going in that you will need to invest money in the start-up costs . That investment can easily run in the thousands of dollars, but then what business can you start for less? So don't think like a writer or an artist. Think like a businessperson. And be thankful that the whole process is finally on the table, instead of under it. Your name doesn't have to be Alice, and you don't have to chase a white rabbit anymore.
---
William Munns has been writing since people used manual typewriters. One of his scripts, "Hopeless" recently was judged a finalist in the 2014 World Series Script Contest, and he recently published When Roger Met Patty, the definitive solution to the mysterious 1967 Patterson-Gimlin Bigfoot film. Learn more about Bill on his Author Central page.