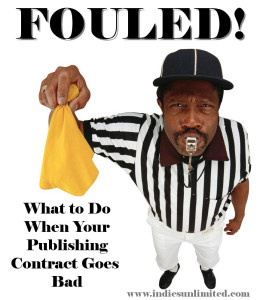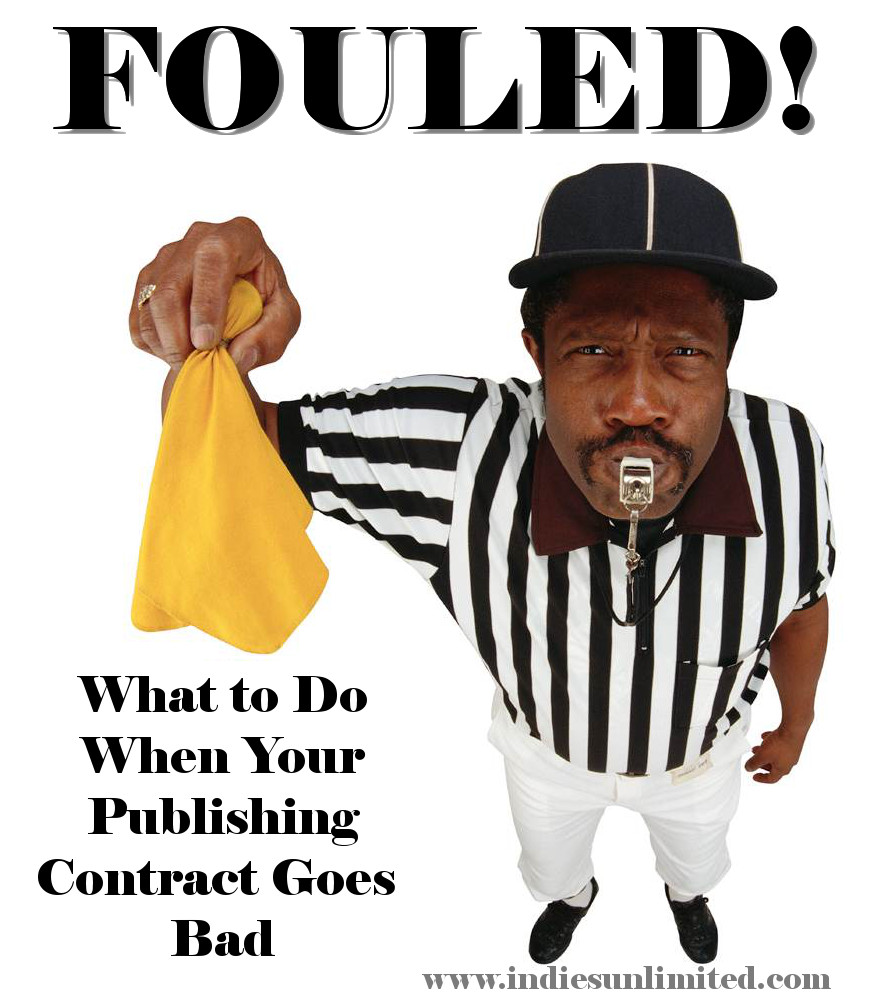 It's been a wild #PublishingFoul ride here at Indies Unlimited. For the past month, we've brought you harrowing tales from indie authors who have fallen into the clutches of scammy publishers – both well-known vanity presses and small presses – as well as at least one service provider of questionable worth. We've also brought you some tips for coping with a scammer if you do have the misfortune of falling victim to one. And I hope it's clear by now that anybody can fall victim to a professional scammer, no matter how smart or careful they are. Buyer beware is critical, of course, but luck plays a huge part, too.
Thanks to everybody who took our #PublishingFoul survey last month. A total of 115 people take the survey. Our respondents were self-selected, so this is by no means a scientific survey. But the results are encouraging in some ways and eye-opening in others. (And toting them up gave me the chance to play with pie charts in Excel, which is always a plus!)
Of the people who took the survey, more than a quarter said they either might have placed, or definitely did place, a book with a predatory publisher.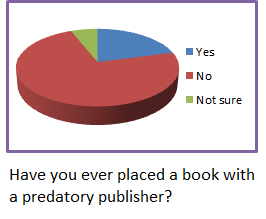 Twenty-one percent said yes, and 6% said maybe. That's a sizeable portion of the indie population. The results were similar for our second question.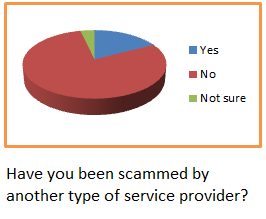 Seventeen percent of our respondents said they had been scammed by a service provider other than a publisher, and another 4% said they might have been.
The remaining questions were for those who were, or who might have been, scammed.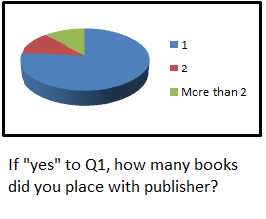 The results of our question about how many books those authors had placed with the publisher were in line with what you might expect: 76% of our respondents said they had just one book placed with the scummy publisher. That's in line with the publishers' own figures. When Pearson acquired Author Solutions in 2012, the news release announcing the sale stated that ASI had published more than 190,000 books by 150,000 authors – so about 78% of ASI's authors had published just one book with the company.
The answers to our question about costs was a bit of a relief.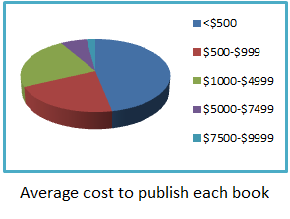 Nearly half of those who dealt with a questionable publisher lost less than $500 on the deal. Those who paid more than $5,000 were few, and nobody in our survey paid more than $10,000 (whew!).
For those who have been in this boat, the majority – 62% – want to just forget about the whole thing and move on.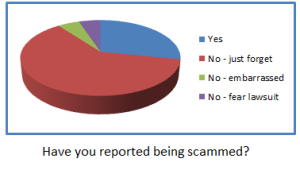 But 28% have reported the incident somewhere. Two of our respondents are too afraid to report it because they're worried about being sued.
In most cases, our respondents have been successful in getting their books back.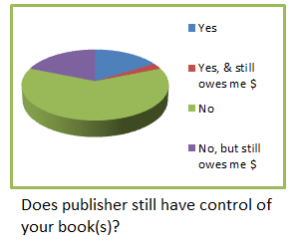 Sixty-two percent report that their publisher no longer has the right to publish their book. But regardless of the status of control, more than 20% said their publisher still owes them money.
Finally, on the question of hiring a lawyer, 87% of our respondents have dodged that bullet and have gotten free of their contracts themselves.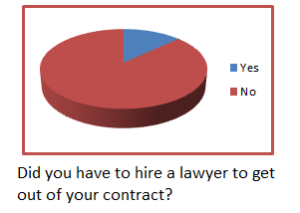 Our March Madness observance is over, but we're not giving up on this. We plan to keep an eye on the scammers, and we plan to keep using the #PublishingFoul hashtag. Clicking that hashtag will take you to all the articles in the series. If you haven't read them, please do, and please share. Together, we can make enough noise to shut the bad guys down for good.