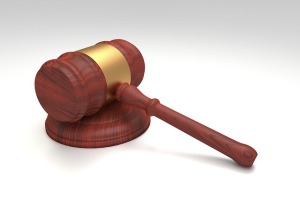 I get it. It does feel like Amazon's review policy makes our indie-author lives harder. This review is okay, but this one is not, so poof! Out it goes, with very little recourse. We work really hard for each and every one of our reviews. We need them all. Why is the Zon picking on us?
They're not, of course. Fake reviews are a problem for any retailer that allows reviews of the products it sells – which is pretty much every e-retailer out there – and for every product imaginable, not just for books. Everybody who has a product for sale at Amazon is trying to get eyeballs on their product, and favorable reviews will push the product higher in the rankings.
So of course, there are websites out there where you can buy a guaranteed number of great reviews for your product. Last week, Amazon filed suit against the owners of four websites that claim to provide 4- and 5-star reviews for a fee. The sites in question: buyazonreviews.com, buyamazonreviews.com, bayreviews.net, and buyreviewsnow.com. Amazon's complaint says the "Defendants' businesses consist entirely of selling such reviews."
The websites generally claim they will provide unbiased reviews from people who have tried the product – but apparently, that's not the reality. Before filing the complaint, Amazon – or their lawyers – posed as a review purchaser and contacted Jay Gentile, the "CEO and Marketing Specialist" of buyazonreviews.com. Gentile not only promised to provide "as many five-star reviews as the purchaser wanted," but to "slow-drip" them onto the product page so Amazon would have a tougher time figuring out that they were bogus. The review purchaser requested all 5-star reviews, except for one 4-star to make it look good – and that's what they got. And according to the complaint, buyazonreviews.com has hit on an ingenious way to make its reviews look legit: Gentile told the review purchaser to ship empty boxes to the paid reviewers, so that the reviewers could claim "verified purchase" status without Amazon being any the wiser.
The complaint accuses these companies with violating the federal Anticybersquatting Consumer Protection Act (because the website URLs are "confusingly similar" to Amazon's) and Washington state's consumer protection act. Also, because these buy-a-review sites were dumb enough to include Amazon's logo on their sites, the Zon is suing them for false advertising and trademark infringement.
The issue for Amazon is credibility. One of the great things about buying online, from the consumer's point of view, is that you can check out product reviews to make sure you're not buying a pig in a poke. Fake reviews do a disservice to consumers and, by extension, to Amazon. If you buy a widget based on its glowing reviews and it turns out to be a piece of junk, you're not just going to be mad at the manufacturer – you're going to blame the retailer, too. In fact, some people might not even make the connection between lousy product and manufacturer. After all, they bought the widget from Amazon – isn't it the Zon's fault if it wasn't as advertised?
Gentile has so far been mum about the lawsuit. But someone claiming to be the operator of buyamazonreviews.com talked to GeekWire.com about the suit, via chat on the company's website. The poster identifies himself as Mark Collins and writes, "We inform [our customers] upfront that they have to provide some % price off promotional Codes So that Our People can buy your product at discounted rates…. They will only post honest reviews so those can be 1 star 2 star or 3 star as well." (Erratic capitalization and punctuation are in the original.) However, the GeekWire article points out that the firm's FAQ originally stated that the review purchaser could write their own reviews. After the GeekWire article was published, that offer was removed. Gee, I wonder why.
This is the first time Amazon has gone after purveyors of fake reviews in court, but I suspect it won't be the last. I think we've all heard comments from friends or family members who say they take online reviews with a grain of salt. Obviously, it's to the Zon's benefit to stop this sort of thinking before its brand is forever tarnished.