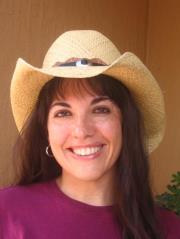 Friend and author Lili Tufel contacted me with some great news she wants to share. She just signed with Fantasy Island Publishing.
I caught up with Lili while she was house-hunting for just the right mansion with "s" shaped hedges. She said,  "I've spent nine months promoting SAND on Facebook, Twitter, Tumblr, LinkedIn, and GoodReads, but only as an ebook. Now I'm happy to say that SAND will finally be available in bookstores!"
Her book, Sand is a military-style thriller:
Dallas is a Special Forces Lieutenant who is driven by his promise to protect the Colonel's daughter Abby from an opium drug lord. He is torn between duty and his love for her and when he discovers that the drug lord's charming—murderous son has befriended Abby, there's no limit to how far he is willing to go to protect her.
Learn more at her website and her excellent blog. We wish Lili all the best success and happiness in her endeavors with Fantasy Island Publishing. Lili also promised me an interview and I am going to hold her to that.