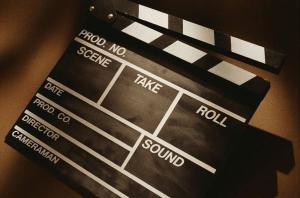 Everyone knows if you're an author with a published book, you're supposed to have a video trailer. It's become virtually mandatory. But many Indie Authors can't afford to pay to have one done, nor do some of us have the knack for doing that kind of thing ourselves. But all is not lost.
If you have a YouTube channel, and if you have videos on that channel, there is still something you can do to help steer people towards your book(s).  It's extremely simple but most of us don't do it. (Yes, you can even do it on your book's video trailer if you're fortunate enough to have one.)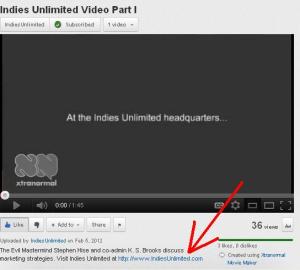 Believe it or not, it's as simple as adding a clickable link to the description of your video. You can do that as you're uploading your video or you can go back later using the edit option and add it in. The point is, if someone has a convenient way to get to your web site – they're more likely to use it. Try to keep your descriptions short so your link shows on the video page without the viewer having to click on "more." Check out the example to the right. Make sure you include the http:// before your link otherwise it will not be clickable. That is the number one mistake made by most people.
Simple, right? If by some chance your video goes viral – your website will get massive exposure. Not a bad deal for free.