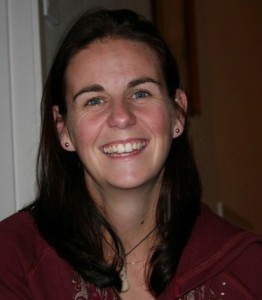 Ever since I was a child, my head has been buzzing with stories. I couldn't help it. No matter where I was, no matter what I was doing, I always had characters jumping around the back of my mind, getting in to trouble, falling in love, fighting their way to freedom. It was fun and to be honest, got me through some tough times. The imagination is a magical thing. I don't know where I'd be without mine.
Now that we've all established I'm just a little crazy 🙂 I'll get to my point.
With new stories arriving in my brain on a constant basis, it is really hard to narrow myself to one genre. I know they say you should build your platform so as not to confuse your readers, but are we underestimating our readers by doing this?
I get it. I have certain expectations when I reach for particular authors, but those expectations are not always based on specific genre. I like authors that can write a decent love story, include a ton of conflict and give me enough emotion and tension that my knuckles are turning just a little white and my eyes are slightly rounder than normal.
As a reader, I like experimenting with different genres, so as a writer, should I be allowed to do the same thing without having to write under a pen name? If I can guarantee that my readers will always get a story with certain elements, like the ones I listed above, then shouldn't that be enough?
I am fascinated to see what other people think, because I am standing on that line right now, deciding what to do. The last book of my Time Spirit Trilogy is due for release February 16, 2012. This trilogy is a YA paranormal romance packed full of fast paced action, a ton of kissing and enough teen angst to keep readers interested… hopefully.
The next book that I want to release later this year is another YA, but it is not paranormal. It is an action/thriller romance packed full of fast paced action, a ton of kissing and enough teen angst to keep readers interested… hopefully.
I do worry that the people who enjoyed my trilogy will be disappointed that I am not sticking with the paranormal genre, but like I said earlier, with so many stories coming at me, I don't want to be restricted to only writing paranormal.
Fred Limberg's guest post (excellent post by the way) talked about experimenting with different genres and discovering what your fans want that way. I guess that is the beauty of self-publishing. We have the freedom to do this. This is our chance to change the rules just a little bit and see if readers will follow us.
I could be making a huge mistake by releasing in a slightly different genre, but I think it is a risk worth taking. If it's an epic fail, then I guess I'll just jump back on the paranormal wagon and stick with that for a while. I'm actually in the planning stages of another paranormal, so my readers won't have to wait too long.
*     *     *     *     *
Melissa Pearl was born in Auckland, New Zealand, but has spent much of her life abroad, living in countries such as Jordan, Cyprus and Pakistan… not to mention a nine month road trip around North America with her husband. She is now back in NZ and lives with her husband and two sons. She is a trained elementary teacher, but writing is her passion. Since becoming a full time mother she has had the opportunity to pursue this dream and her debut novel hit the internet in November, 2011. She loves learning about the craft of writing and endeavours to make each new book better than the last.  You can find her Time Spirit Trilogy on Smashwords and Amazon.com, and you can find out more about Melissa at her blog.[subscribe2]