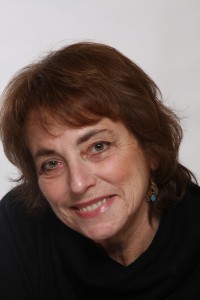 Erica Manfred is a freelance journalist, humorous essayist, and author of two self-help books, and one novel, INTERVIEW WITH A JEWISH VAMPIRE, published in 2011. Her non fiction book, He's History You're Not: Surviving Divorce After Forty was published by Globe Pequot Press in 2009. Her articles and essays have appeared in Cosmopolitan, The New York Times Magazine, Ms., New Age Journal, Village Voice, Woman's Day, SELF, Ladies Home Journal, and many other publications.
Erica lives in Woodstock, New York with her Chihuahua, Shadow, and her daughter, Freda. Brought up by Jewish parents who spoke Yiddish but avoided religion, she got her Jewish education at the Woodstock Jewish Congregation which welcomes Jews from all backgrounds, from atheist to Orthodox. Her website is www.ericamanfred.com, or visit www.jewishvampire.com.
____________
Interview with a Jewish Vampire
Erica says, "Interview With a Jewish Vampire was originally meant to be a humor piece but an agent suggested I turn it into a book. I initially said, 'Oh no, that's impossible.' I couldn't think of a way to write a whole book about a Jewish vampire. But I was egged on by my writer's critique group, who loved the idea and waited breathlessly to hear the latest installment of the adventures of Rhoda and Sheldon every week. I plan a series about them."
The last thing zaftig middle-aged journalist, Rhoda Ginsburg, expected when she signed up for JDate was to fall for a vampire. But when she meets drop-dead gorgeous Sheldon, a Hasidic vampire, she falls hard. She rationalizes that he may not be alive, but at least he's Jewish.
She learns that back in the nineteenth century Sheldon was a rabbi who was turned into a vampire by Count Dracula, an anti-Semite who got his kicks from turning Orthodox Jews into vampires because then they'd have to drink blood, which isn't kosher.
Desperate to save the life of her terminally ill mother, Fanny, she comes up with the crackpot idea of getting Sheldon to turn Fanny and her friends into vampires. Once she becomes a vampire, Mom tires of her boring life in Century Village, Florida, and, seeking thrills, she goes clubbing and disappears into the nightlife of South Beach in Miami. When Fanny and her friends "go rogue" and start preying on the young, Norma and Sheldon must find and save them.
After saving Mom, Rhoda and Sheldon realize they need to save their own relationship. They go for counseling to Reb Shmuley Boteach, the famous Hasidic relationship counselor who comes up with a way to reconcile their two different worlds– kosher and non-kosher, religious and secular, bloodlust and compulsive eating, vampire and human. Interview with a Jewish Vampire turns vampire lore on its head, proving that not all vampires are young and beautiful and it IS possible to be undead and kosher.
____________
Erica's book, Interview with a Jewish Vampire is available at Amazon in print or Kindle editions.
[subscribe2]