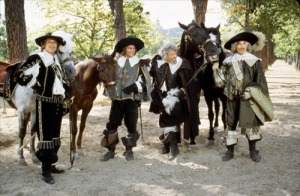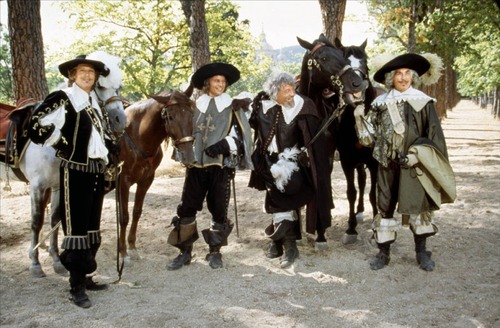 Who is in your crew? Who's in your corner? I'm about to share with you one of the most important things I have ever learned about writing. You need a gang. You need a crew. You need people you can bounce ideas off of. You need people you can vent to. You need to have a group of people who've got your six. Why? There are lots of reasons, but the biggest one is that riffing with creative people makes you more creative.
For a long, long time I eschewed this basic common sense rule. I was a lone wolf. Or a misanthropic, OCD alcoholic. Take your pick. I associated with other musicians. I didn't talk to other writers. I didn't know any other writers. And I didn't care. Hell, that's the way I thought it should be. Arturo Bandini holed up in a room somewhere. I didn't want people 'influencing my voice'. I was an idiot.
There are days when you write a ton and it is easy and fun. There are days when it is like hammering a nail into your eyeball getting those words on the page. There are days when you just don't feel like writing at all. You need people who you can gloat, whine, and freak out to. You need people to congratulate you. You need people to kick you in the ass when you need a good kick in the ass.
I'm lucky to roll with the IU crew. Talented writers, funny, good folks. It all started when I joined Facebook. I swear, FB is the greatest thing that ever happened to writers. Sure, it can be a huge time suck, but it is also a lifeline. Before I started writing for IU, Kat and Antrobus and I were dumping on each other and building each other up every day. We had some of the funniest 'conversations' I have ever had in my life. They helped me out if I was jammed up in a story. I tried to do the same.
But I don't usually get jammed. Writing is not my problem. What is a problem is that my wife is not a writer. None of my friends (who aren't killing themselves) are writers. And I can tell my wife that I am stuck on a character – that I can't get through to him, but she has no idea what the hell I'm talking about. She tries. It's not her fault. It's like when my friend who is an electrician bitches to me about work. I nod and smile, but I have no idea what the hell he's talking about.
Writers know. Hell, I can hit my crew up on Facebook and sometimes I don't even have to tell them what's wrong. They know me. They know when something is up. They are perceptive because writers may be assholes, but we're pretty perceptive.
Writing is the most rewarding battle I fight. I fought it alone for a long, long time and it was lonely and frustrating. Now, I have back up. Now, I am not alone. If you don't have a posse of writers you can turn to, you should rectify that situation. We push each other's work and that's all well and good. But we're there for each other. And you can't put a price on that. And we keep the juices flowing.  And that is everything.
*     *      *      *     *
JD Mader is a Contributing Author for Indies Unlimited and author of the novels JOE CAFÉ and THE BIKER. For more information, please see the IU Bio page and his blog:www.jdmader.com (and musical nonsense here: JD Mader).
[subscribe2]