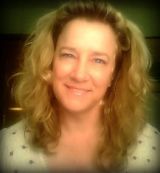 Yes, I spelled that correctly, just to make a point. Lately I've seen a few posts on LinkedIn and Facebook where one writer purports to tell other writers just how to write. Even worse, at least two of them  stated that Stephen King (yeah, THAT Stephen King, the one that sells bajillions of books.) was doing it wrong.
Outside of the obvious hubris and ridiculousness of that remark (see I can  be nice, I used ridiculous instead of the word I wanted to use) given his output and success, was the relative unsuccess of two of the writers. Even for me, the Queen of snark, it was a little absurd.
I'm all in favor of keeping dangerous weapons out of the hands of fools. Let's start with typewriters. Solomon Short  (Sorry, couldn't resist)
Part of the issue is, of course, the age-old difference between pantsers, the free spirits who write by the seat of their pants, and the plotters, who outline every chapter and create character boards for all the major characters before setting pen to page.
There are three rules for writing the novel. Unfortunately, no one knows what they are. W. Somerset Maugham English dramatist & novelist (1874 – 1965)
Nothing has changed… except human nature, and the need to have our way be the best way.
What disturbed me, though, was the way  some new writers took such advice as gospel. How many of them would be the round holes with someone forcing them to try to accept square pegs, and getting discouraged when they found out they didn't fit?
Yes, I do like people to learn new words, it enriches the language. (Thousands of wonderful words are being lost every year due to lack of use. Soon we'll be down to  I c u 2!)  Yes, you should use an editor if you can afford it because a good editor will make your story shine.  If you can't, find beta readers. And yes, I want people to understand proper grammar so when they break a rule they know why they do it and how it can make a story better when they do. The immortal "to boldly go" using a split infinitive is the best example. The same for the title of this article.
Even so, while I've said should, I never said had to… because I don't believe in it.
As with politics, I have to be careful what I say next, for I am an inveterate pantser. Those who know me know I've said I've tried the other way and I can't do it.
Does that mean it's wrong? No. Does it mean it's right? For me, yes.  For Stephen King, yes. For Anne McCaffrey and a thousand other authors both large and small, yes. Does that mean that plotters are wrong? No. There are as many plotters as there are pantsers. Every writer has to write in the manner that suits them best. For every writer, there is a way that works. Some use an outline as a general reference and then let imagination take flight. Others plan each chapter, then throw the plan out when the logic doesn't hold. Others, like me,  just write the story.
New writers? Find your own path. Don't let anyone else tell you there is one right true way… because there isn't. There is your way. If it feels better to just sit and write, then do that. If you need to have the structure, the bones of the story laid out, then do that. Do what works.
A classic is classic not because it conforms to certain structural rules, or fits certain definitions (of which its author had quite probably never heard). It is classic because of a certain eternal and irrepressible freshness. Edith Wharton US novelist (1862 – 1937)
Write what feels right, because that's all that matters. No great writer ever knew they would be great.
The most difficult part of writing a book is not devising a plot which will captivate the reader. It's not developing characters the reader will have strong feelings for or against. It is not finding a setting which will take the reader to a place he or she as never been. It is not the research, whether in fiction or non-fiction. The most difficult task facing a writer is to find the voice in which to tell the story. Randy Pausch, Carnegie Mellon Commencement Speech, 2008
Find your own voice, write the story in whatever way feels right and let the chips fall where they may.
If you ever meet a writer so confident that he  or she feels qualified to tell you how to write, run. Every good writer in the world has sometimes absolutely known that their writing is complete crap. If you don't believe me, read Stephen King's On Writing. He tossed Carrie – his first blockbuster novel – in the trash. His wife rescued it, read it, and told him it was good. Otherwise he might not have known. The most successful have fought and struggled. If there is any debit to this magic that is Indie writing, it's that anyone can write. You can't measure your determination against a pile of rejection letters.
You should read On Writing anyway, so you know what it's like, the pitfalls and the pinnacles. Don't listen to the folks that tell you not to.  When they sell millions of books THEN they can tell you how to write.
Notice one thing about Stephen King? He doesn't.  Except for the adverb thing, and he's mostly right about that.
You can approach the act of writing with nervousness, excitement, hopefulness, or even despair. The sense that you can never completely put on the page what's in your mind and heart. You can come to the act with your fists clenched and your eyes narrowed, ready to kick ass and take down names. You can come to it because you want a girl to marry you or because you want to change the world. Come to it any way but lightly. Let me say it again: you must not come lightly to the blank page. Stephen King, On Writing: A Memoir of the Craft, 2000 US horror novelist & screenwriter (1947 – )
Come to it because you have passion, because you love it, because you have a story you have to tell… but say it in your own voice and in your own way. Anyone who tries to tell you different? Tell THEM to stuff it.
*     *     *     *     *
Valerie Douglas is a contributing Author for Indies Unlimited and the writer of the epic fantasy series The Coming Storm and the contemporary romance series The Millersburg Quartet. For more information please see the IU Bio page, her blog http://valeriedouglasbooks.blogspot.com or visit her web pagehttp://www.valeriedouglasbooks.com/ [subscribe2]